Facebook Testing Homepage Redesign… Again
Just when some folks were getting used to the recent Facebook homepage changes that were made in October, Facebook is apparently testing yet another homepage redesign, according to Mashable.com.
I did a search for "old Facebook" on Facebook's search engine. What I found was over 500 results for groups that incorporated the word "old Facebook." Here are some of the more popular groups:
* Facebook: SWITCH BACK TO THE OLD NEWS FEED!!!
* MEMBERS WANT THE OLD FACEBOOK FORMAT BACK!
* OLD FACEBOOK
* Save the old version of facebook!
and finally…
* WE, THE MEMBERS, WANT THE OLD FACEBOOK BACK!
Obviously, some people don't like change, however, this round of changes seem fairly minor and more user-friendly.
Here are Mashable's 5 Big Changes which we've highlighted in red in the screenshot below: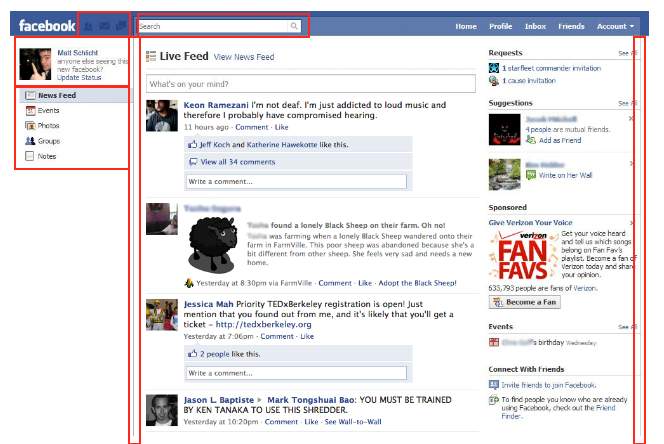 1. All of the notifications now in top-left.
2. Search highlighted. Search box moved to middle of page as opposed to top-right.
3. Profile picture and status update now on homepage.
4. New border around main content.
5. See your inbox from the homepage.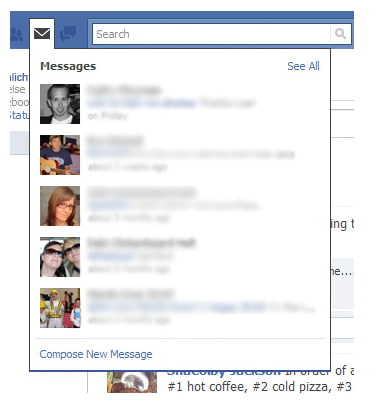 What do you think of these changes? Do you appreciate Facebook trying to be more user-friendly or are you sick of the changes?