Facebook Manners Instructional Video
If you frequently find yourself networking on the "electric friendship generator" known as Facebook, this instructional video on proper Facebook etiquette is a must-watch.
Courtesy of YourTango.com
Up Next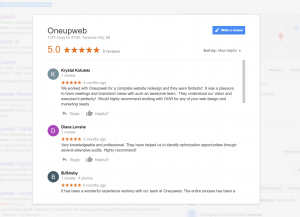 You've seen plenty of websites with a page of cherry-picked five-star reviews. But is that really convincing anyone? Probably not. However, there is a good way to embed Google reviews on your website to beef up your brand's perceived value. Let's get to it … How to Embed Google Reviews on a Website Reviews add...