Facebook Shakes the Money Tree
Earlier this week news broke about Microsoft's $240 million investment in Facebook, valuing the social-networking up-and-comer at around $15 billion. (Yeah, that's like 500 times Facebook's projected earnings for 2007)
The deal also guarantees Microsoft an exclusive third-party advertising platform partnership with Facebook. (I'll scratch your back if…)
But, back to the $15 billion. On the heels of that announcement comes today's news: supposedly a pair of unnamed New York Based hedge funds have anteed up another $250 million each for a piece of the Facebook pie.
For a three year-old company, this type of financial win-fall has the social media universe all a tingle with excitement. Well except, maybe, the folks at MySpace.
So, with nearly three-quarters of a billion in new financing, what's next for Facebook? An IPO? A sale? An acquisition? More growth?
Up Next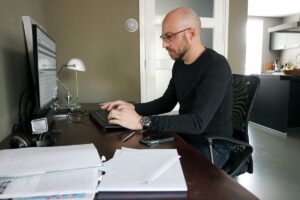 Blogs are an incredible tool for building brand awareness and even driving sales. The best way to get long-term benefits from your business's blog posts is to prioritize SEO and thorough topic planning. Here are the basics and the detailed logistics to know.   The Basics 1. Choose effective topics. Successful content marketing requires creating...