Feeding Your Fuzzy, Ornery Local Listing Management Monster
You have a monster. This monster is quite a complex character—first he wants things one way, then he changes his mind. Then he showers you with dark secrets from his past and acts mabbergasted (mad and flabbergasted) that you didn't already know them. You must guess his every whim, predict the ebb and flow of each tiny desire. This is your Local Listing Management Monster.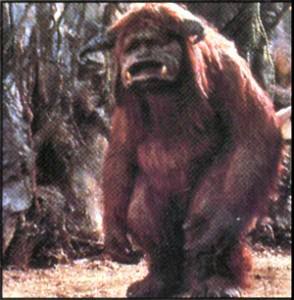 Your monster also demands perfection and accuracy, and is absolutely unrelenting in the face of even the smallest misstep. He is James Spader's character from Secretary, only, you know, without the eroticism. So how do you keep this hellion happy?
Measure Success for Your Monster
All great monsters are predisposed toward a particular sustenance. Dracula likes that wine-dark velvety blood, the Green Giant devours canned peas by the thousands. The Local Listing Management Monster craves data. To that end, may we suggest keeping him fully satisfied by stocking up on the following:
Referral Traffic
Since you'll be submitting information about your business locations to major aggregators, who then inform directories like Yellowpages, Superpages, and Justokaypages, analyzing your referral traffic is a great place to start. If you're properly caring for your fuzzy, ornery friend, you'll start to see more and more people finding your site through these data collection websites.
Store Visits
We recently began LLM for a few clients, and one of the things we did was set up a custom filter in Google Analytics to record only visits to individual store pages on the site. While it's difficult to cite an exact correlation between a successful campaign and an uptick in location page visits, it does seem likely that more reliable data in Bing and Google maps, popular business directories, Yahoo!, and everywhere else would help local-intent users find your online real estate more easily.
Map Data
Your Monster is a fan of pretty pictures, like maps. What did MapQuest, Bing, and Google Maps look like before you started your campaign? What do they look like a few months later? Aside from being pretty, they're an integral part of the user experience and an essential component of any digital marketing campaign for businesses with a local presence.
Good 'Ol Fashioned Screenshots
Never underestimate the power of a screenshot. People love this tangible, visceral proof of how something is appearing in the SERP. So take some before-and-after screenshots of relevant query pages to demonstrate the positive impact your LLM efforts have had. Perhaps you've been able to get several of your locations into a local pack. Or your store page has climbed from #11 to #2 because of all the accurate, reliable, keyword-rich data you've been spreading everywhere. Either way, feed your Monster—he will burp approvingly and feel sated.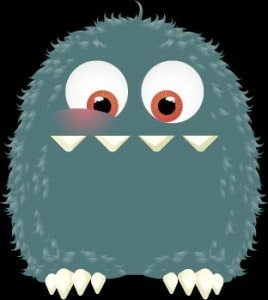 Other Data
We're using a third-party tool to help us care for our beloved brute, and it offers some very useful reporting on things like accuracy and completeness of data, duplicate or rogue listings, and more. If you have the resources to engage a similar platform (or engage an agency to do it for you), we highly recommend it. It will save you a lot of late-night tantrums with your Monster and make it easy for you to report on your LLM campaign to managers and executives.
Questions on Monster care? Other feeding recommendations? Let's talk local listing management, or whatever else is on your mind.