Flickr: Using Images to Tell Your Story
I've had some funny interludes with current and potential clients over the years when they enter the Oneupweb building. In the digital marketing world, much of our business is done over the phone and internet. While we welcome face-to-face meetings with clients, travel is expensive and we've had tremendously successful experiences having never sat in the same room.
Here's an example of an exchange I might have with a potential or current client as we enter our building:
Client: Wow, this is a great building. It's decorated so beautifully and I love the way the desks are set up and the space is open. And look at the walls, windows, bathrooms, phones, computers…wow, here's a coffee maker!
Me: Glad to see we don't work out of a garage, eh?
Client: Yes.
Me: Thought so.
The point is, the experience of actually seeing our space and what it looks like gives them a sense of who we are and how serious we take our work. Our CEO has given us a state-of-the-art place to work on our clients' behalf and this proves our commitment to their success.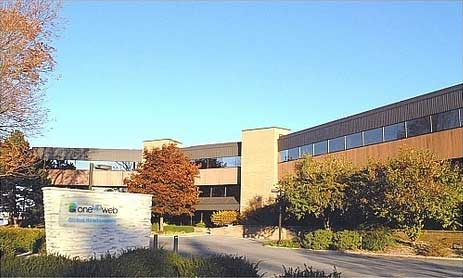 So what about those that can't make the trip to Traverse City, MI? Is our work space just a figment of their imagination? What does it look like in their minds? Is it a garage? A basement? A rented space in a big office building? Who is Oneupweb?
Sharing these scenes and experiences is social. In the example above, we were lucky enough to share our space with a client in person. Other times we have to do it digitally. Flickr offers companies the opportunity to share their facilities and working conditions with potential clients or customers to demonstrate the commitment they have to the services they provide.
Here are a few additional benefits to Flickr, outside of sharing visual experiences with potential clients and customers, that may help you feel better about taking the time to take and post photos to Flickr of your facility and team.
1. Flickr is a trusted resource for Google's image search.
2. Flickr is a trusted resource of Google's web search. See Flickr in this SERP.
So, not only will Flickr help you speak to your customers through one more channel, but it can also gain you more visibility in search – and who doesn't want that? Keep in mind that optimization is important here too. Curious about how to optimize your "visual" presence in Flickr and search, give us a call. We're happy to talk.
And if you can't make it to our Traverse City office, no worries! We're touring Michigan next week, making stops in Ann Arbor, Lansing and Grand Rapids. Come out and say hello.