Flippin' Out for JCPenney
Just when you thought we had been the victims of a horribly disfiguring 3 person bicycle accident, we reappear safe and sound in the Oneupweb studios for another episode of StraightUpSearch the Podcast!
Here's the rundown for today's show:
Cool Tool: Flip Video (4:12)
Do It!: Unique/Dynamic 800#s (8:29)
Site of the Week: JCPenney (11:45)
Yes, we mixed up the rundown order today – thanks for noticing. Today's show calls it quits at: 25:55
Want more StraightUpSearch the Podcast? You can listen to past episodes of StraightUpSearch, subscribe to the show via iTunes or add our RSS Feed to your favorite reader.
Enjoy the show and we'll be back soon.
Up Next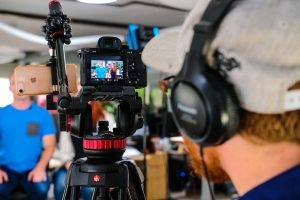 With so many avenues to market your business, determining which will garner the most ROI can be overwhelming. As you're debating where to allocate your marketing spend, do not overlook video marketing. Here are some initial reasons: Video marketing works – plain and simple. Video display ads have been found to earn 480% more clickthroughs...