Fly Me to the Moon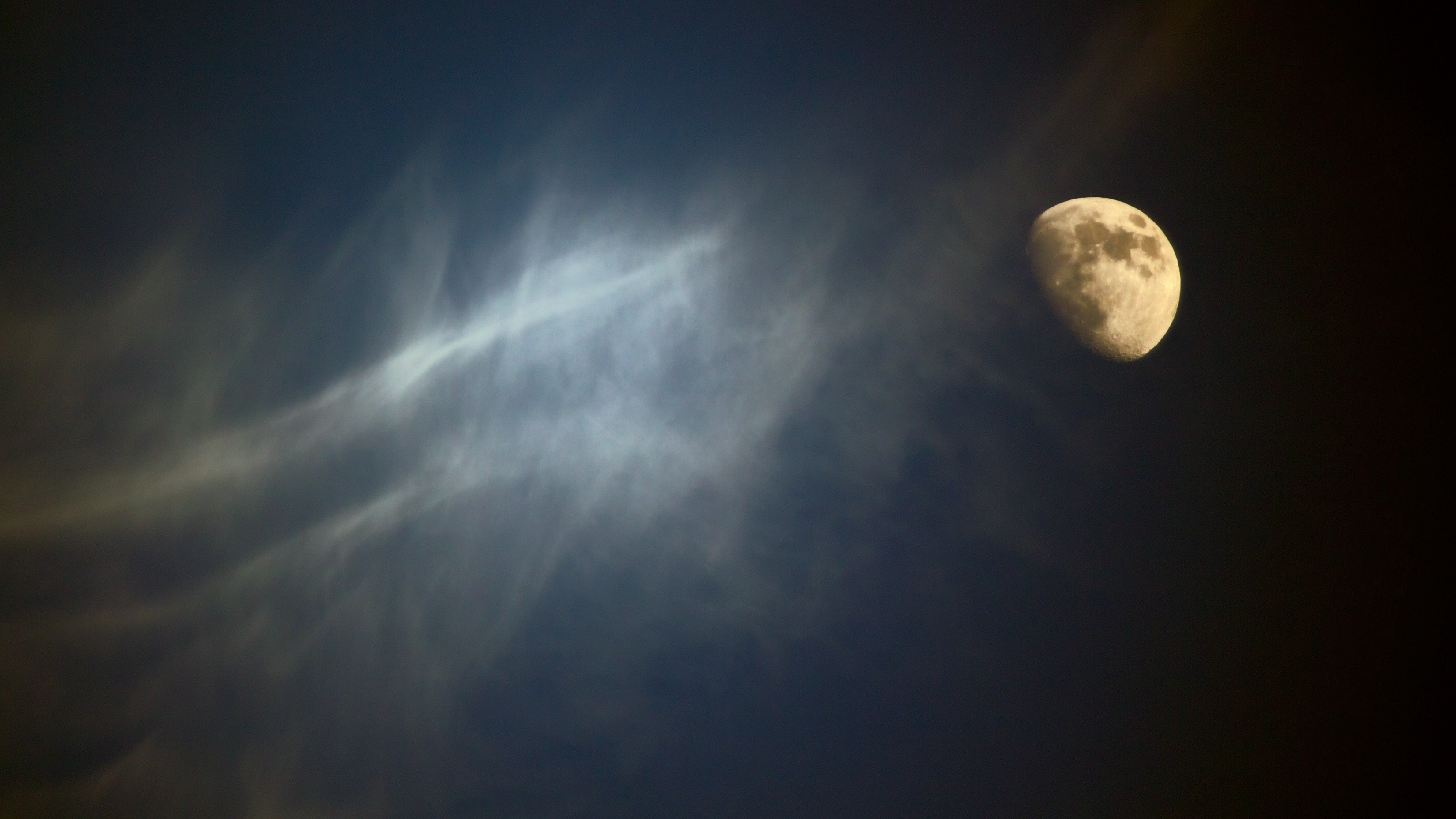 It was a promise made by former President John F. Kennedy on September 12, 1962 but never witnessed by him; he died a year later on November 22, 1963. "We choose to go to the moon," were his words. Astronauts Neil Armstrong, Buzz Aldrin and Michael Collins contributed to President Kennedy's promise and manned the rocket as it lifted its nose towards the blue skies. With flames extending the length of a football field, at precisely 9:25 a.m. EST, Apollo 11 lifted off into space. The date was July 16, 1969.
Tomorrow marks the 40-year anniversary of this most historic event.
Yeah, I realize that most of you who are reading this blog were not old enough to remember any of the great Apollo launches. But for me, this particular launch on July 16, 1969 was monumental. It was during my summer vacation and my parents made it mandatory that all five of their children were in attendance. I was eleven, my life that summer was consumed with two hobbies, sleeping and eating. Huddled around the black and white, we soaked in the moments of the launch — it was spectacular. Pride erupted in my belly as the letters USA scrolled upward as the rocket lifted from its platform. Each mission held its own great drama and this one was no different.
Experiencing a flood of emotions, CBS correspondent Walter Cronkite speaks on the Apollo 11 mission in 1969 as being one of the great stories of the 20th century. From the liftoff to the lunar landing to the first step on the moon, this YouTube video sums it up. Yes, Walter, "The eagle has landed."
To celebrate the 40-year anniversary of Apollo 11's mission, a re-creation of this flight to the moon is set for this week — but not by a major television network as it was forty years ago on CBS. This time, it's on the Internet.
The website WeChooseTheMoon.org re-creates the entire mission. Beginning on Thursday of this week, at precisely 9:32 a.m., audio and video from the mission will be shown, along with animated re-creation of key events. If you visit the site now, you will see a timer counting down until liftoff with various stages leading up to the launch.
The Kennedy Presidential Library and Museum have worked closely with AOL, who is powering the site. And that's not all. Three Twitter feeds will provide a "live transmission" while audio will be streamed by Shoutcast Radio with a desktop widget that can be used to track the mission.
I can't help but think what it would be like if this event were to take place today. With Twitter, Facebook and other means of social media, folks would not be reaching for the remote control to catch Brian Williams on NBC Nightly News. Instead, downloads would skyrocket (no pun intended) with video downloads from YouTube coupled with twitter followers reaching historic levels.
Among other things, NASA has created a special web page to mark the Apollo 11 mission, which was viewed live by millions around the world in 1969. The mission culminated when on July 20, 1969, 38-year old Neil Armstrong stepped onto the moon from the lunar landing and uttered the famous words, "One small step for man, one giant leap for mankind."
That, my friends, was cool.
It makes me feel better knowing that a round trip ticket to Mars, which is not in the far too distant future, will include tweets from CAPCOM and the pilots, along with interactive web features available to all on a global scale. Astronauts are already tweeting from space. If you listen carefully, you can hear them, too!
So check out the website today, it's worth the trip.