Food For Thought: Bing Goes "Bam!"?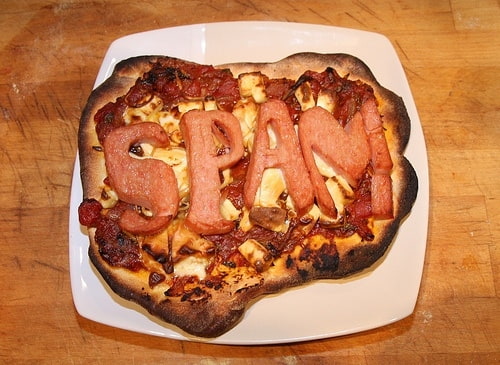 A pinch of salt, a little bit of pepper and don't forget the essence—BAM! Okay, now turn your speakers up and try typing your favorite food, like beets, into a Bing search query. Bing? Well, it's not quite Emeril, and I guess you didn't need your speakers on. But, you may have noticed recipes for a Lemon-Basil Beet Salad and a Beet and Apple Soup from Delish.com in the prime SERP real-estate.
Bing is now dishing up recipe results for food searches. This is part of the ongoing battle in the search world to deliver the most "relevant" and "personalized" search results. But is this just a lot of sizzle without the bacon?
From a self-described foodie wannabe, here's my beef with Bing's recipe results:
Discriminatory tastes. Supposedly Bing selects the most popular recipes from sites like delish.com, MyRecipes.com, and epicurious.com. But what about brussels sprouts? Or Spam? For some reason, not all foods generate recipe results. And before you disregard this omission as a computer algorithm's personal bias against the small cabbage-like vegetable, try this recipe.
Limited options. Sometimes consistency is a good thing. It's comforting to know that whether you go to New York City or Paris, Kentucky, you can always count on the same steamy burger from your favorite fast food burger joint. But if I go online for a recipe, will Bing always serve up the same four recommendations—or do the results change over time?
Quality of recipes. Collaboration and sharing is a good thing (I'm sure Martha would agree). But not all recipes are created equal. User-submitted recipes aren't always reliable—or safe. Safe-handling of foods like chicken and beef aren't always described. And under-cooking food, like chicken, can happen if the recipe doesn't indicate whether or not to use raw or pre-cooked chicken. Of course, Bing doesn't test their recommended recipes, but they do seem to be generated from credible sources.
No Spam, Just Search
There are different methods for quickly and easily finding recipe ideas. Google doesn't offer recipe results, but when you enter, say, "chocolate chip cookies," the search engine's autofill feature does give you the option to search for "chocolate chip cookie recipes." Likewise, Bing's autofill feature also recommends searching for "Spam recipes," even though this term doesn't generate recommended recipes on its own.
Search is about helping us, the users, more easily find relevant information. Search engines, like Google and Bing, work relentlessly to deliver results that are both meaningful and satisfying to us. And both of these search engines are smart enough to know that if we blurt out "Parsnips!" we are probably interested in eating parsnips. A search engine is probably better at guessing what you want from a one or two word phrase than your significant other. But are Bing's recipe recommendations really making our culinary lives better? There is more than one way to cook brussels sprouts and search for a recipe online. And the ongoing evolution of search engines is about giving you what you want, even if that is 101 ways to cook Spam.
As a business, you want to make sure that you can connect with the people that are searching for your product or services. That's where Oneupweb comes in. We're like digital marketing chefs, whipping up a unique mix of search, social and creative services. It's the house special.