Foodies Gone Social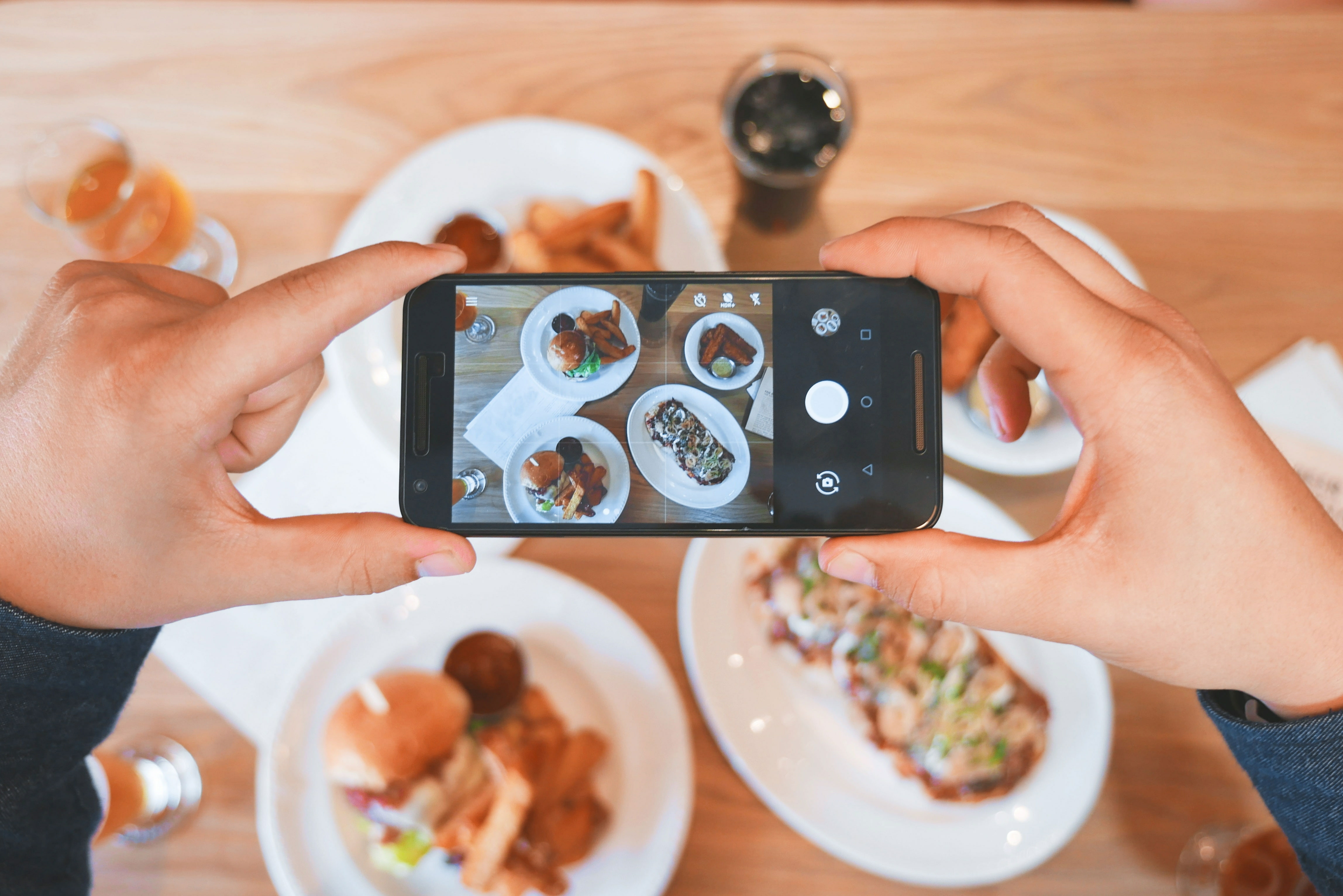 Food and drink are some of mankind's basic requirements, and comparable to air, shelter and sleep on Maslow's Hierarchy of Needs.
After these basics are accounted for, the focus shifts to achieving a level of safety and security for yourself and your loved ones. Then the social needs come into play.
Perhaps these social needs on Maslow's hierarchy pyramid can explain the internet's evolving social channels.
My basic food needs have evolved from the Ramen noodles and frozen pizzas of my college years into a love for food itself. In addition, I now feel a sense of security in life and can plan ahead with my budget and the amount allotted for the basics: food, drink and shelter. With these basics and a sense of security accounted for, a quest to converse with other like minded individuals has emerged.
While I'm not one who always voices my comments and opinions on various social media web channels, I do frequent some of them to gain the wisdom of the masses. The quest for new ideas is what leads me to these blogs and video podcasts when I am inspired to create a unique culinary delight. It is usually the summary of others' ideas combined with my creative process that leads me to a "can't go wrong" cooking approach and charting my own path food wise. It either leads to a "masterpiece" or an "interesting experiment", but it is the learning process that fuels me to try again.
Simply looking up a recipe online can provide the information that I want, but I also like to see the reviews and comments of others who have been there, done that. Lately, I have run across some really interesting blogs and podcasts in the culinary discipline, and almost feel a connection to some of the others who frequent these sites.
Although these webcasts play more like a reality show, Tamra Davis (wife of Mike D of Beastie Boys fame) has an online cooking show with a unique organic approach to cooking for her family and the boys when they are at home and on tour.
While I'm not a vegetarian, I do appreciate finding delicious ways to repurpose my favorite dishes while eating a little lower on the food chain. Living in close proximity to a great farmers' market in the summer months has me constantly searching for ways to incorporate these seasonal harvests into my everyday diet. There are some great vegetarian and/or vegan blogs and video podcasts that present some great new culinary ideas to try. The Savvy Vegetarian Blog also features news and opinions on vegetarian diets, nutrition, lifestyle, green living and the environment.
The Free Culinary School offers a series of blogs that I find to be quite informative and aimed at my level of cooking experience. I like the easy to find links to other recipes, as they often tempt me to try out some new ideas. The Cooking For Engineers is a forum aimed at "cooking for the analytical mind". It is one of the better cooking community forums that I have found as it seems to have more comments and informative conversations going on than some of the others sites.
Not to be left out of the social scene, the Food Network has been embracing their fans who have been taking the social route. The Food Network offers various video blogs, often served with a side of advertising before the video starts. Direct from your favorite Food Network personalities, you can learn the secrets straight from the stars. However this approach is not my favorite, as I feel compelled to speed up the video and miss much of the verbal content that was more intended for a television audience.
It appears that there are instructional "how to" blogs and podcasts for about anything you can think of nowadays. Try contributing what you know while you are borrowing from the knowledge of collective.
In today's digital age, achieving your social needs have never been easier. The internet allows you to reach out and connect with others, and one can still remain semi-anonymous in the process. Perhaps after achieving this social satisfaction, your self esteem will rise from the good food you created and lead you to a self-actualization that you are the chef that you always wanted to be… or not.