Friday Content Roundup: "I'm Really Rich"
What do presidents, pasta, $3 websites, money, humblebrags and airplanes have in common?
You guessed it, Donald Trump
As we journey through this week's gloriously weird/interesting/funny/disturbing (i.e., Donald Trump for President) content, keep in mind that it's Friday and we are just trying to lighten the mood before we all head home from the office to enjoy time with our families (cocktails).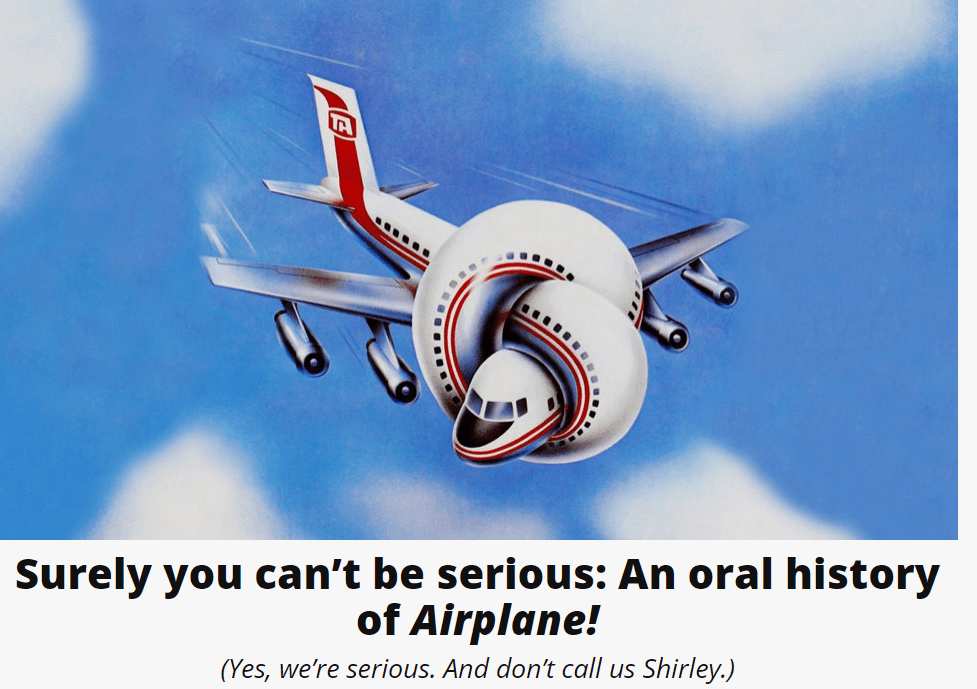 Most of you probably already know that 1980's Airplane! is one of the best comedy films of all time. But for those of you who don't, you now have plans for the weekend—watch it!
In 1980, Jim Abrahams and brothers David and Jerry Zucker—took a cast of predominantly non-comedic actors, put a parodic spin on the disaster film genre, and created a film which not only made the moviegoers howl with laughter but also earned critical acclaim. Airplane! celebrates its 35th anniversary this year.
In an effort to increase awareness of the screening, the A.V. Club spoke with as many people involved in Airplane! as they possibly could—including the Zuckers, Jim Abrahams, and cast members—and asked them to reflect on their experiences while making the film, as well as their astonishment that audiences still love Airplane!  I seriously laughed out loud while reading the hilarious dialogue between everyone. It is extremely impressive that this type of film created such a buzz back then, but more importantly that 35 years we are still talking about it.
"Get going. Move forward. Aim High. Plan a takeoff. Don't just sit on the runway and hope someone will come along and push the airplane. It simply won't happen. Change your attitude and gain some altitude. Believe me, you'll love it up here." Donald Trump
Avoid Future Pasta-Related Stress
Switching gears to everyone's favorite carb—pasta. I've never met a pasta that I haven't liked, so I find the encyclopedia of pasta particularly helpful. Study it, and never again mix up your tripolini and your farfalline—but more importantly, understand why certain shapes require different cooking methods, or work best with certain sauces.
Speaking of encyclopedias…
Imagine moving Wikipedia from Computer to Many, Many Bookshelves. Wikipedia the printed edition… whyyyyyy, you say? My thoughts exactly, the thought of someone spending 3 years time on this project baffles my mind.
As a digital marketer and as a tree hugger, I find this project incredibly annoying and unnecessary. However, I can't help but think it's interesting for the simple fact that, like the evolving digital encyclopedia itself, it is really a gesture at knowledge.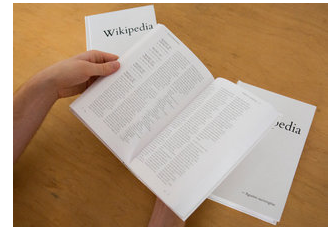 Luckily, he is not printing all 7,600 volumes.
"We don't need to see the whole thing in order to understand how big it is," Mr. Mandiberg said. "Even if we just have one bookshelf, our human brains can finish the rest."
Thank you for that vote of confidence Mr. Mandiberg.
It's all about the Game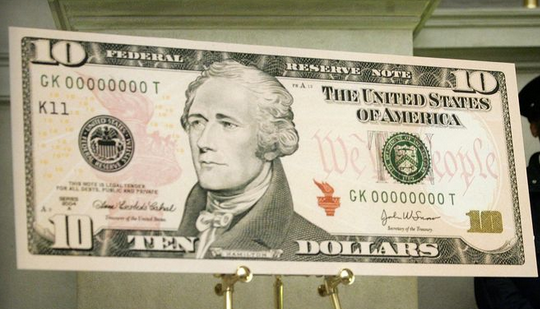 Now onto something that makes perfect sense, for the first time in more than 120 years, a woman is set to appear on U.S. paper currency. Yes, that's right—The U.S. Treasury recently announced that a portrait of a woman would appear on $10 bills to be introduced in 2020, on the 100th anniversary of the passing of the 19th Amendment, which gave women the right to vote. The actual person has yet to be decided, so by all means, dream big—you got this girl!
"Money was never a big motivation for me, except as a way to keep score. The real excitement is playing the game." Donald Trump
The Ultimate Humblebrag
We have this running joke in our office called the "Humblebrag" and we find it hilarious. You all know the type, the ones who looooove to make it known that they spent the weekend SUPing around Power Island with their golden doodle while drinking a Shorts Brew. Or these girls, "no makeup on, hair's not done, toothpaste stains down the front of my shirt, pretty sure I'm not wearing deodorant. Still get hit on." *Sigh*
You know the type—don't be that type.
That is why this particular piece of content was a highlight from this week. It turns out that blood donors in Sweden get a text message whenever they save a life. What an awesome humblebrag that would be at the coffee shop.   "Oh, sorry about that, I just saved a life.  So tell me more about your dog tearing apart his BarkBox…"
To round out the content this week, I want to sign off with a message from this fearless leader.
On healthcare.gov:
"We have a five billion dollar website. I have so many website's…I hire people. They do a website. It costs me three dollars." Donald Trump
Content Contribution Credit:
Oral History of Airplane! Ed Kauffman
Encyclopedia of Pasta: Dave Waeltz
Wikipedia the Printed Edition: Nicole Steffen
US Treasury says a woman will appear on $10 bills in 2020: Rob Vanderstelt
Humble Brag: Sara Ariza
Previously, on content roundup:
Friday Content Roundup: The Hot Mess That Is Europe. Also, Ghosts. And Logo Trends.
Week of May 29: Buckets of Chicken and Golfing Revolutionaries
Week of May 22: Jerk Moves from Jerky Town
Week of May 15: OG Hamburglar Out on Parole and Dread Pirate Roberts
Week of May 8: Denim Day in Jerky Town
Week of May 1: Hololens, Plastique and Apple Juice