Friday Content Roundup: KFC and Running Robot Cheetahs (No Joke)
Welcome back to the Friday Content Roundup, where we bring you a sampling of the interesting/weird/goofy/fun stuff we found on the Internet this week. It's like a charcuterie board of content. Except less tasty.
You know that warm, fuzzy feeling you get when you walk out of an air-conditioned building into the beautiful, gorgeous sun? That's kind of like the feeling I get when it's Friday, because, among other things, it means it's time for the weekly content roundup.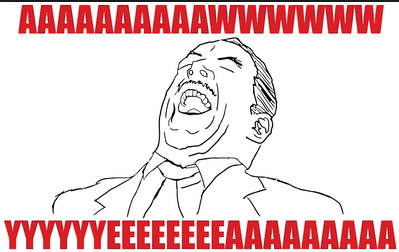 This week, we were enthralled with Fata Morgana, KFC's Little Money Big Fun Campaign, meat straws and more.
Let's start with:
NPR's look back on petting parties
This courtesy of resident ornithologist and Jerky Town historian Dave Waeltz.
It's the 1920s, post-World War I. What's a youth to do?
Apparently, petting parties was a legit option back in the années folles (that's French for Crazy Years, betcha you didn't know that).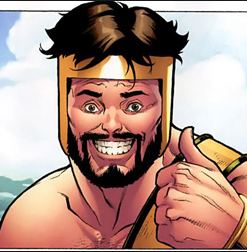 According to an article on NPR's website, a petting party "allowed young people to experiment in a self-limiting way by creating peer regulation that both encouraged experimentation and created clear limits." In other words, it was a little like the first scrimmage of football season—you ran the play, but you avoided full contact.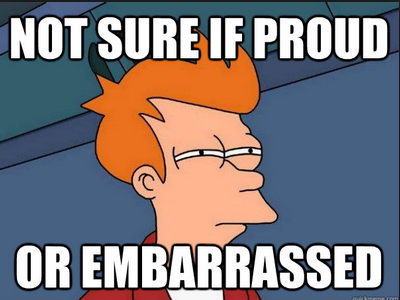 In other news, it's also Dave's mother-freakin' BIRTHDAY this weekend, so maybe there's a snuggle sesh in his future (I'm hating myself a little for usage of "snuggle sesh," but only a little).
Moving right along…
Want to go watch sprint cars this weekend?
PPC-mastermind Shawn Finn does. He's heading south this weekend and he's going to catch the World of Outlaws race around a track. It's pretty intense stuff—kind of wish I was going, actually:
In the meantime…

You can't go wrong with bacon
Imagine a bar that garnishes its cocktails "with straws made of coiled pork slabs that customers can drink from."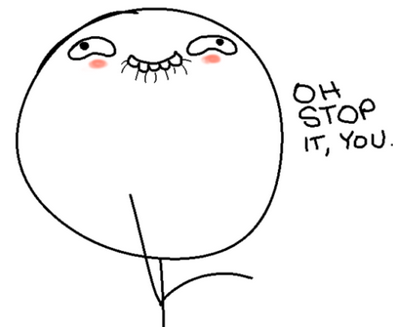 Such a place exists, my friends. And you can thank Mr. Freddy Hunt, bacon-aficionado and devotee of the Wall Street Journal, for his share this week: Need to Suck It Up? Try a Meat Straw.
We don't need straws made out of Earth-killing plastic anymore, guys. We can make straws from almost anything—cookies, candies, meat.
There's an edible straw revolution and it's happening right now.
Speaking of revolution…
Remember that one time Che Guevara and Fidel Castro went golfing?
That happened—on January 3, 1961 actually. I only know that because Dave W. also shared with us Episode 166 of the 99% Invisible Podcast—Viva La Arquitectura!
Once upon a time, Che and Fidel drove out to the "ritziest, most elite country club in Havana" and played some golf. They realized how amazing the grounds were and decided to build an art school on it. You can learn all about it by checking out the podcast.
But you know what goes great with listening to podcasts? Buckets of chicken. Which leads me to our next piece of content and the truism that…
Buckets of Chicken = More Fun Than Buckets of Money
You've no doubt seen humanity's shining examples of the best that we can all possibly be, right? I am, of course, speaking about the Rich Kids of Instagram.
From Nicole Steffen, designer genius: KFC's Little Money Big Fun Instagram campaign:
Here, KFC in Romania trolls those snobby brats and calls upon fellow Romanian-fried-chicken-lovers (that's people who like chicken and also live in Romania, not people who like Romanian fried chicken, though maybe they overlap) to recreate shots taken by the rich kids of Instagram, upload them and share them side-by-side. It's a brilliant campaign—and it worked. KFC reported a 21% boost in sales. Way to go, KFC Romania.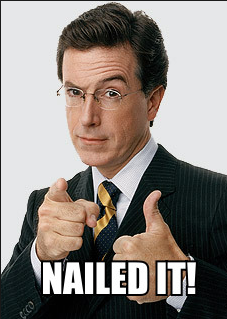 Speaking of chicken dinner…
TIME FOR A JERKY TOWN PSA
A public service announcement from Sara Ariza, Director of Client Services:
Does your family dinner look like this: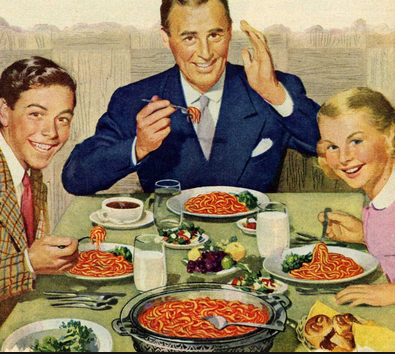 Or this: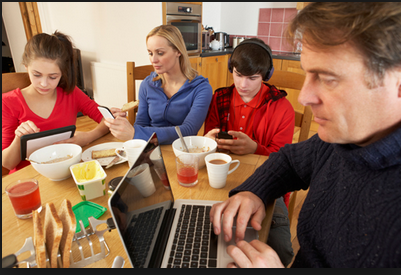 People of the world: It's time to reclaim dinner. Once reserved as a sacred space to connect with our loved ones, for too long technology has been driving us apart.
But there's hope, thanks to a new product from Dolmio. Now, technology can bring us back to together.
Introducing the Pepper Hacker, recently launched in Australia. The device effectively shuts down all electrical devices, closes mobile apps and disrupts your Wi-Fi for thirty minutes at a time. And it's a functional pepper grinder. Because no dinner is complete without a little freshly cracked black pepper.
But Wait, There's More: Fata Morgana and Robot Cheetahs
Have you heard of Fata Morgana? It's a rare natural phenomenon that only happens when weather conditions are perfect.
During a Fata Morgana, a superior image appears that distorts the original object, often in a significant way, sometimes rendering it unrecognizable. Ships appear to hang in midair. Sometimes the image appears inverted or standing vertically in the air. It's incredibly weird and cool. Learn more here.
What's even cooler—one happened on Lake Superior just days ago. Thanks Ed, master web developer, for sharing!
While nature always amazes, humans can be pretty clever too, especially the humans at MIT who built a robot cheetah.
Senior graphic designer and fan of many things metal, Nicole E. brings us our final piece of content for this week:
Look that thing go.
The Send Off
Alright, that does it for me.
Not sure how I managed to get wholesome family dinners into the same blog post with a story about petting parties, but I did. Self-congratulatory pat on the back.
Now, I'm off to grab my meat straw Er—yikes. Let's try that again: I'm going to grab a bucket of chicken, fashion a bacon meat straw, and stir up some spicy Bloody Marys while I dream a little dream this weekend (read: watch Kung Fury—thanks, Rob!).
Stay safe. Have fun. 'Til next time.
Previously, On Content Roundup:
Last Week: Jerk Moves from Jerky Town
Week of May 15: OG Hamburglar Out on Parole and Dread Pirate Roberts
Week of May 8: Denim Day in Jerky Town
Week of May 1: Hololens, Plastique and Apple Juice