Friday Content Roundup: The Hot Mess That Is Europe. Also, Ghosts. And Logo Trends.
This is the Friday Content Roundup, where we're bringing you a little taste of the fun/interesting/sometimes-useful content we found on the Internet this week.
Sometimes people ask me: Chris, why do you do this?
And I pause profoundly before telling them that:
I do it for the little guys. I do it for the mommy bloggers and the wannabe YouTube celebrities. I do it for the underappreciated meme generators and all the angelheaded hipsters burning for the ancient heavenly connection in the starry dynamo in the machinery of night.
I do it because I realized my inner Jiminy Cricket might actually be renowned motivational speaker Shia Lebeouf, and I'm spurred on by his powerful message of just doing it.
And, of course—I do it because the blog needs content.
(That, for those of you who don't know, is Kirby (who is always hungry)). And this—this is the Friday Content Roundup.
Where to begin…
Let's Talk About How Much of a Hot Mess Europe Is Right Now
Sure, I'm over-generalizing here, but recent stories coming out of Europe make the continent seem like it's its own episode of The Real Mistresses of the Real Housewives of the Real Jersey Shore (not a real show…yet).
For instance, there's Spain, where their king, Felipe VI, recently stripped the title of "duchess" from his own sister, who is preparing to stand trial on tax-fraud charges. The tax fraud charges are one thing, but really—how's she going to get by not being a duchess anymore? Devastating.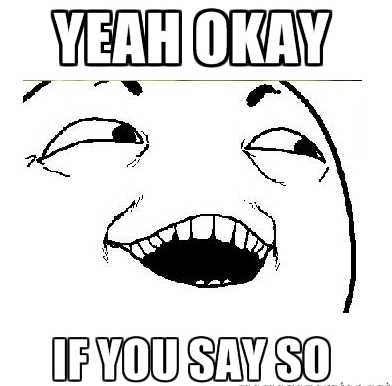 Meanwhile, Greece—which owes something like $350 billion dollars to its creditors (seriously)—is coming dangerously close to defaulting on its obligations. Yet somehow, Greece continues to make certain demands over how this debt should be repaid and they're being so bullheaded about it that the International Monetary Fund, who was attempting to negotiate a compromise with the indebted country, walked out on talks.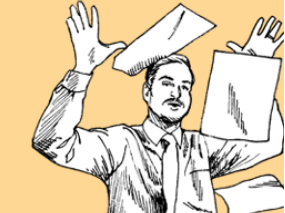 But there's hope, guys. French company Spinali Design has taken it upon itself to make sure all the lovely ladies avoid sunburn this summer by creating The Connected Bikini.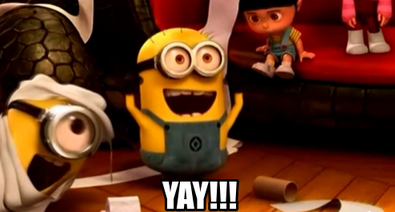 The Connected Bikini comes equipped with a waterproof sensor that measures the Sun's rays and pings your smartphone when it's time to seek shade or otherwise reapply your sunscreen. Because apparently we now need technology to remind us when we're getting fried. This is what I imagine (and secretly not-so-secretly wish) appears on the phone when you're getting too much sun: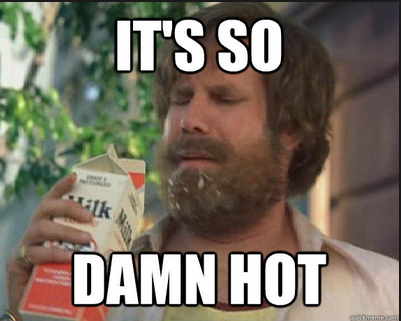 Meanwhile, in Upstate New York…We Prove Beyond Doubt the Existence of Ghosts
A 4747 square foot home can be yours for the measly sum of $105,000. But there's a catch: the home "is almost certainly haunted."
Director of Client Services and moonlighting ghost hunter/sage of the paranormal, Sara Ariza asks:
Does a beautiful upstate NY home priced at $105,000 prove that ghosts exist? I think so.
I think so, too. Sara shared the harrowing tale of the W. H. Dorrance House, a home in Camden, New York, whose owners left on "mysterious terms" practically immediately after buying it. The house has lain vacant for years. Despite that, a scan of the Google Streetview of the home revealed eerie handprints on the windows.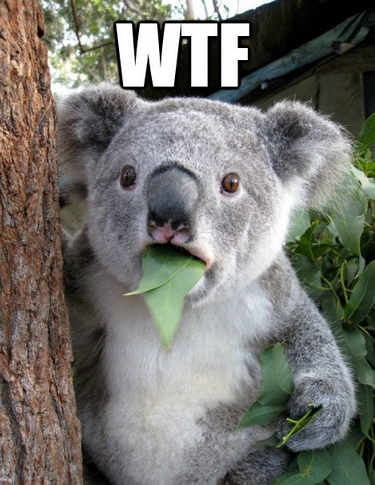 To be fair, the home was basically inviting this kind of behavior. Not just because it's called the "W. H. Dorrance House" (although "Manse" would have been more appropriate) but also (as Caitlin Schneider wrote) because it looks "like pretty much every home in every horror movie ever."
Virtually walk through the home here (and see the handprints for yourself)—just be sure to leave the lights on and use the buddy system.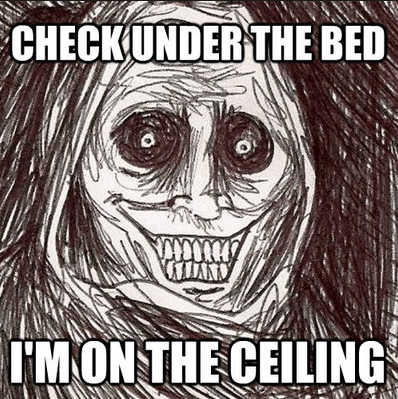 New Content Roundup Feature: The Airing of a Grievance
Here at Oneupweb we like to give everyone a voice. Today, we gave that voice to Dave Waeltz, account manager and stalwart despiser of plastic Tupperware and cheap food containers.
Dave?
There isn't a whole lot in the world that I really hate. However, I REALLY hate plastic Tupperware and every other cheap plastic food container you can buy at the store. It actually stinks – it makes food stink, it imparts weird flavors on food, and I never feel like it never really gets clean. I've switched over entirely to Glasslock. Temperature-shatter-resistant glass is pretty awesome – it allows for scientists to perform experiments in extreme temperature conditions, it allows me to heat up my lunch, and it's a lot healthier and cleaner than plastic.
Web comic The Oatmeal also shares Dave's pain, to a degree, and adds to the grievance against Tupperware containers the ungodly amount of time spent trying to find the right stupid lid for these terrible containers.
But how do we know temperature-shatter-resistant glass is pretty awesome? We can't just take Dave's word for that, can we?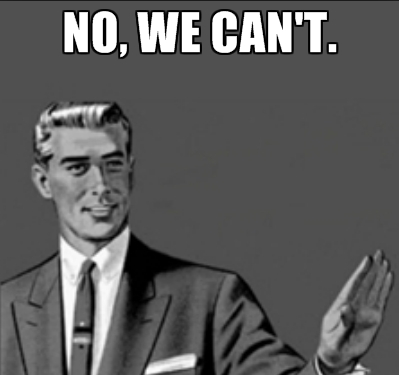 Ah, but thankfully Dave also shared with us this article from Smithsonian.com, How Pyrex Reinvented Glass for a New Age.
In Dave's words, here you'll find "the history of glass, great (awful) old magazine ads, science, and a closer look at a piece of classic Americana that I think we take for granted – the casserole dish."
See, temperature-shatter-resistant glass is pretty awesome. Guess we could have just taken his word for it.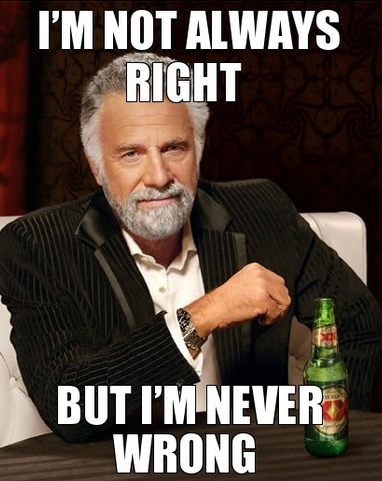 And Now For Something Completely Different (But Actually Relevant to Marketing): The 2015 LogoLounge Trend Report
I'd be remiss if I didn't include some content that's more closely relevant to what we actually do here at Oneupweb (hint: it's marketing related).
Thankfully, this week we have senior designer/trend-setter and supreme Hans Zimmerman fan, Nicole Steffen's share: The 2015 LogoLounge Trends Report.
It's another long form read and packed with interesting insights. If you've ever wondered about "the societal, technological and environmental influences" logos have, here's a great place to start.
Here's one of Nicole's favorite excerpts:
A cloud has a different meaning today than a decade ago. Depending on the setting and context, a teenager is likely to look at a cloud icon and think first of data storage rather than rain. Three curved lines stacked on top of or next to one another no longer conjure thoughts of rainbows, but of communication, or more specifically that WiFi is available. Even a hamburger icon has been simplified and given new meaning (hint: it has nothing to do with food).
You may be wondering what the simplified hamburger icon represents (or maybe I'm the only one)? It's actually a ubiquitous and instantly recognizable one, though it took me a Google to figure it out. If you don't know it, for fun just try to draw the most minimalist hamburger icon you can imagine and see if you can't recognize it then.
Until Next Time.
Okay, that's it for this week's Content Roundup. Have you checked out our recent content effort? We've got:
There's more to come next week, when we roll out a teaser to our upcoming showcase (pre-spoiler spoiler: it involves two SEOs, a microphone and some digital marketing conversation).
As for me, I'm off to go get rid of all my Tupperware, check the attic for ghosts and then on to the links where I'll be sipping on something summery, like a honey deuce or maybe a John Daly.
Previously, on content roundup:
Week of May 29: Buckets of Chicken and Golfing Revolutionaries
Week of May 22: Jerk Moves from Jerky Town
Week of May 15: OG Hamburglar Out on Parole and Dread Pirate Roberts
Week of May 8: Denim Day in Jerky Town
Week of May 1: Hololens, Plastique and Apple Juice