Gaming, Social Networking & Entertainment Continue to Intersect
Both Xbox and Sony have slashed the price of their console, and now Nintendo is considering a price drop for the Wii. Beyond lower prices, these top gaming consoles are hard at work and committed to making our living rooms the social space of the future.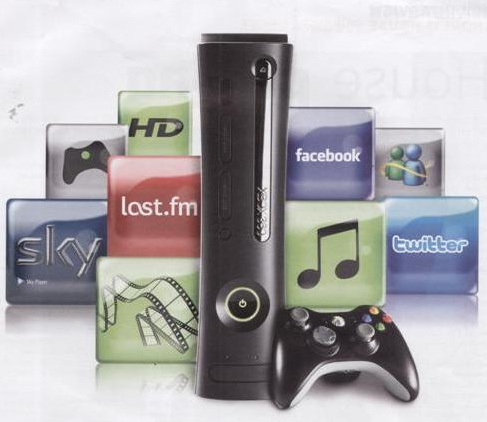 While the three major game consoles have all developed console-based communities, Microsoft is beginning to push traditional boundaries. Earlier this summer Microsoft Xbox announced it was bringing Twitter, Facebook and Last.fm to Xbox Live subscribers. Shortly thereafter, Netflix subscribers noticed an Xbox LIVE Party mode update allowing for "movie nights" with friends from all over the world.
According to Ross Honey, Xbox general manager of content acquisition strategy, when this feature is turned on, the movie picture is displayed behind a theatrical curtain on the screen with avatar heads in the seats below it. Xbox also makes sure to sync the stream for each friend by taking into account different bandwidth speeds, so everyone is watching each scene from the film or TV show at the same time. If the leader of the group pauses the film to grab a drink, the film pauses for everyone.
In regards to accessing Twitter and Facebook via Xbox Live, I've seen mixed responses. For Microsoft, this makes complete sense. Word-of-mouth is vital for the gaming industry. According to the research firm NPD Group, 41 percent of all gamers report that they rely on word of mouth to obtain information on video games.
Why not make it easier for your current demographic to further tweet and execute status updates that reference the latest Xbox game titles and features? It's a great strategy. I'd be interested in knowing the percentage of Xbox references in a status update, both before and following this update among the impact on overall game and console sales.
If you're like me, you're really indifferent on accessing Facebook and Twitter via Xbox Live. However, you may be more receptive to Microsoft's Project Natal. Forget the impact on the gaming world, think of the social capabilities.