Google's Android Expands to TV
Have you seen those commercials for Droid smartphones that show the Android platform expanding like a newborn galaxy?
Here's a screenshot (and a link) to refresh your memory: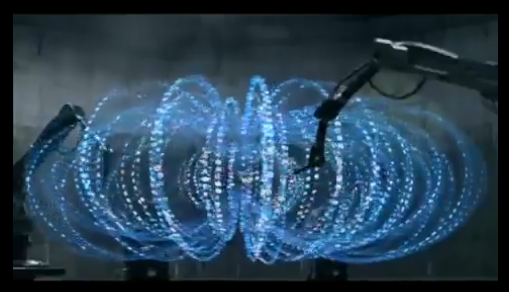 With Google's announcement yesterday about the pending release of Google TV, it's easy to envision Android's digital tentacles wrapping itself around TV as we know it.
Regardless of the implications of Google's presence in broadcast television, the possibilities of Google TV are truly exciting.
So for now, let's try to answer a couple questions:
What do I need to make Google TV work?
According to Logitech, the company that is manufacturing the "separate box" hardware for Google TV, you will need a broadband Internet connection and a TV with an HDMI input. In addition, to "take full advantage of the content search, you'll need a satellite or cable set-top box with an HDMI output as well. And, for now, you'll need to reside in the United States." Or you can purchase a Sony HDTV with Google TV built-in.
Will Android Apps run on Google TV?
Yes. Users will be able to run and download Android Apps right from their TV. Developers can begin working on Android apps for Google TV immediately; an Android app market for Google TV is expected to launch in early 2011.
In addition, Google has already released guidelines for designing websites for Google TV.
When will Google TV be available?
According to this nice list of facts from Jolie O'Dell at Mashable, Google TV will be available to consumers by fall of this year. Reminder: U.S. only.
How much will it cost?
Neither Google or the hardware manufacturers have dropped a price yet.
Sure, there are a lot of similar devices on the market already that can easily bring the web to your television. But Google has the brand recognition to make the Internet + TV union go mainstream. Finally.