Google Raises The Certification Bar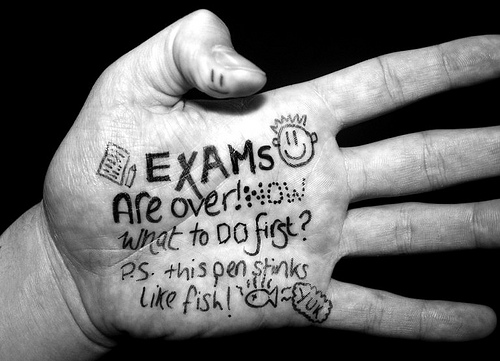 What impact will we see in the world of paid search now that Google has launched their new Advertising Fundamentals exam? The new Google exam was designed to be more rigorous, have a stronger focus on strategy and be more relevant towards actually managing AdWords campaigns.
So what does this mean for online advertisers? The creation of a more relevant and thorough exam process should create a more qualified and knowledgeable certificate holder—which should build greater interest and emphasis around AdWords certification from potential clients. A win for both advertising agencies and clients.
Because Google is testing on a wider range of knowledge and increasing the passing score from 75% to 85%, quality agencies like Oneupweb, who take a Relentless approach to PPC, will benefit.  And I predict that agencies that don't actively manage and engage with client campaigns, or take the time to study strategy on a daily basis, will eventually find it difficult to maintain certification.
On the other hand, clients should also benefit, as they are provided with yet another tool to measure and compare agencies, helping them to find the agency that best suits their needs. However, the AdWords Certification shouldn't be the only determining factor in this critical process.
When choosing a digital marketing agency, it's important to pick the best fit for your business's needs—to find a partner that's willing to help grow your business (something Oneupweb has tons of experience with). It's imperative to choose an agency that's willing to color outside the lines and offer your business the best product mix in order to achieve your maximum growth potential. And ultimately, it's important that prospective agencies truly understand your goals and are willing to help make them happen.
Is your company ready to jump into the exciting world of PPC? Or are you thinking about expanding your online presence? Maybe you're seeking some fresh ideas to rejuvenate your online branding efforts? Whatever it is, be sure that you do your research before choosing an online marketing agency. Contacting an expert like Oneupweb is a great place to start. After all, growing businesses is what we do.
And kudos to Google for raising the certification bar. A more relevant and thorough exam process will translate into a more qualified and knowledgable certifcate holder. And that equals a win for everyone involved!