Google Adds Click-To-Buy Links on YouTube
A select group of YouTube publishers have a new option for monetizing their videos: "click-to-buy" links.
The links appear beneath the actual video, and point viewers to other sites where they can purchase content related to the YouTube video.
Currently viewers will find links to Amazon and iTunes on videos from EMI Music, and links to Amazon on videos from game maker Electronic Arts.
This ecommerce upgrade to the Google-owned video sharing site was announced yesterday on the YouTube Blog.
According to the blog post this is the beginning of a larger ecommerce platform on YouTube.
Our vision is to help partners across all industries — from music, to film, to print, to TV — offer useful and relevant products to a large, yet targeted audience, and generate additional revenue from their content on YouTube beyond the advertising we serve against their videos.
YouTube expects to expand the "click-to-buy" link option to other content publishers, and to make the links available to YouTube viewers outside of the United States.
Up Next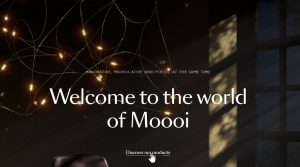 Across the web, animation is a powerful tool that businesses use to create compelling and useful experiences. But adding it to your site and making sure it's effective can be tricky, at best. Let's break it down and discuss the benefits, how we make it happen, and some examples of animation design. Benefits of Web...