Google Adwords Gets Find & Replace Tool
Every time I start pondering a blog topic for StraightUpSearch a feeling of venomous backlash comes over me; all I can think of are the many things the search engines get wrong and should improve upon for Paid Search Marketers. But today is going to be different – I have made a conscious decision to be positive and to discuss one of my favorite Google AdWords features.
It seems like new features and tools are popping up in Google Adwords on a regular basis. Although they are not all perfect, you've gotta give credit to Google; they are definitely not sitting on their hands over there in Mountain View.
The AdWords tool that I am referring to is Advanced Search and Editing. This nifty tool is great for managing large accounts with numerous campaigns and ad groups that share any common information. The tool is similar to your basic Find and Replace function, but it can really come in handy. You are able to find and update anything in your URLs or ad text, change the match type for keywords and edit max CPCs. I have been finding more and more occasions to use this feature and welcome it into my Paid Search toolbox.
In addition, Google's Advanced Search and Editing tool is particularly useful to edit portions of URLs when tracking needs to be updated. You could have numerous URLs that share some piece of information that needs to be updated and this tool will do the job.
This tool is also great for simply checking account status. Perhaps you made a change to a few ads, but want to check to make sure all the needed updates were made. Using this tool, all you need to do is identify your criteria and you're shown anything in the account that applies.
Okay, so I admit that there are some things I already feel could be updated to enhance the Advanced Search and Editing tool, but I'm not going to go there today.
Up Next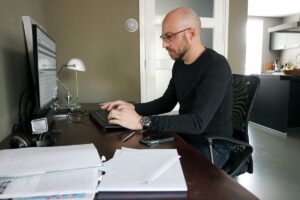 Blogs are an incredible tool for building brand awareness and even driving sales. The best way to get long-term benefits from your business's blog posts is to prioritize SEO and thorough topic planning. Here are the basics and the detailed logistics to know.   The Basics 1. Choose effective topics. Successful content marketing requires creating...