Google Announces Performics Sale
I'm breaking into our Monthlong Magnification of Google with news about…. well, Google. The search engine company has announced plans to put Performics up for sale.
If you read my post last month, you may recall that Performics is the search engine marketing company that Google acquired during its purchase of digital marketing company DoubleClick.
In a post yesterday on the Official Google Blog, Tom Phillips, Director, DoubleClick Integration, writes:
It's clear to us that we do not want to be in the search engine marketing business. Maintaining objectivity in both search and advertising is paramount to Google's mission and core to the trust we ask from our users. For this reason, we plan to sell the Performics search marketing business to a third party. We believe this will allow us to maintain objectivity and the search marketing business to continue to grow and innovate and serve its customers.
Read the entire Google Blog post.
When the Performics purchase was announced, many online marketers (including us here at Oneupweb) pointed out the obvious conflict of interest in a search engine running its own search engine marketing company.
Thank you Google for moving forward with the sale of Performics, in addition to being forthcoming with this information.
Up Next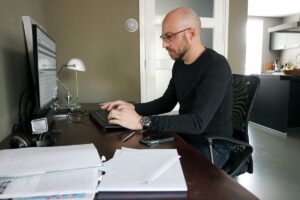 Blogs are an incredible tool for building brand awareness and even driving sales. The best way to get long-term benefits from your business's blog posts is to prioritize SEO and thorough topic planning. Here are the basics and the detailed logistics to know.   The Basics 1. Choose effective topics. Successful content marketing requires creating...