Google Goes To Washington: Lobbying From A Parking Lot?
A Monthlong Magnification of Google: the Company, the Technologies, and the Extracurricular Activities
Well, the Google satellite photo from Google Maps has certainly painted an interesting picture of the Google lobbying efforts. Google, who spent nearly $1.4 million dollars on their lobbying efforts during the second half of 2007 (1), appears to be operating from a white utility van in a Washington, D.C. parking lot – though the picture is a bit hazy. But don't let Google Maps fool you. Google's Washington, D.C. office is the home base for a sophisticated political machine.
With a slight adjustment to the coordinates, this satellite view of Google's Washington office should be focused on a 27,000 square foot, eco-friendly Googleplex with all of the comforts of Silicon Valley Google professionals have come to expect: free gourmet lunches, foosball, ping pong, Xbox, plasma screen TVs, massage chairs and the rest of the typical Google office gear (2).
But, these people aren't your typical Googlers. The D.C. Googlers have worked with some powerful people: Pablo Chavez served as general counsel for Sen. John McCain prior to joining Google and Johanna Shelton was a top aide to Rep. John Dingell, chairman of the House Energy and Commerce Committee before she joined Google's Washington team (3).
And, Google didn't stop with their own impressive list of lobbyists – they have also hired some of the top lobbyists in the country to pound the pavement on Capitol Hill, advocating on the issues that concern Google. In addition to the $620,000.00 Google spent on their own Washington team in the first quarter of 2008 (4), they spent another $210,000 on reputable Washington lobbyists in Q1 (5).
Googlers in Washington D.C. scored a major political victory in 2007 when they helped persuade federal regulators to approve the DoubleClick acquisition despite serious consumer privacy and anti-trust concerns(6). And, because Googlers don't miss an opportunity to recruit new Google users, the D.C. staff gave "Google 101" crash courses in Google web tools to staffers on Capitol Hill. Now there are U.S. Senators giving presentations on overseas trips using Google Earth and Google Maps (7). But what does Google have on their lists for 2008?
Food For Thought
In our post, Examining Google's Plans for Your Medical Records, we examined the patent for an ad serving system that ran in an electronic medical records system and looked at the potential for Google to collect and store user's personal medical records and history. The patent is still pending, but it looks like Google could be gearing up in D.C. for the future use of this system.
In addition to the Google Lobbyists, a lobbing report for Q1 of 2008 filed by a reputable D.C. law firm reveals that, among other lobbying activities, the firm has 5 individuals lobbying health issues described as "online health-related issues" for Google. Google managed to get approval on the DoubleClick acquisition; could Google's team of lobbyists also manage to open up our medical records to Google? With the possibility of a Yahoo-Google ad serving partnership looming, is an anti-trust battle next on Google's Washington agenda?
(1) Information available from Lobbying Disclosure Database.
(2) Jim Puzzanghera, Google Feeling Lucky in D.C., Los Angeles Times, January 17, 2008.
(3) Lobbying Report, Google Inc., Q1, (received 4/21/2008), available from the Lobbying Disclosure Database.
(4) Lobbying Report, Google Inc., Q1, (received 4/21/2008), available from the Lobbying Disclosure Database.
(5) Podesta Group, Inc., Lobbying Report, Client: Google, Q1 (received 4/21/2008) and King & Spalding, LLP, Lobbying Report, Client: Google, Q! (received 4/20/2008), available from the Lobbying Disclosure Database.
(6) Jim Puzzanghera, Google Feeling Lucky in D.C., Los Angeles Times, January 17, 2008.
(7) Frank Davies, Working Washington in a Google-y way, San Jose Mercury News, June 24, 2007.
Up Next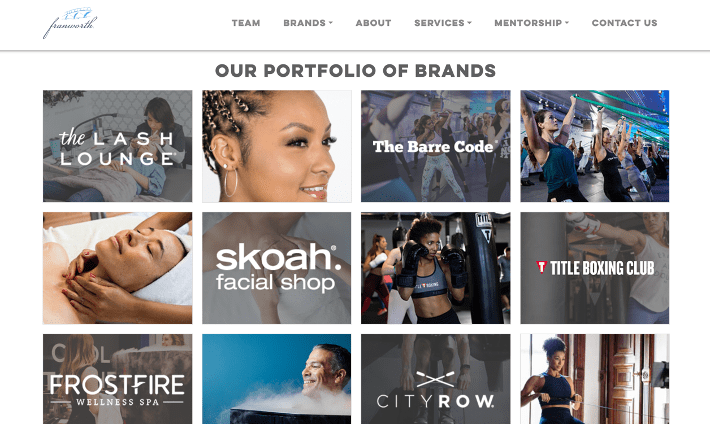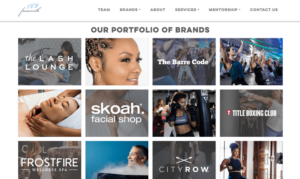 A Budding Franchise Partnership Oneupweb had been working with Franworth indirectly since May 2019 by supporting some of the franchise organization's brands. This website migration project kicked off in late February 2021 and was our first project for the Franworth brand itself. The Problem While growing their portfolio of brands, Franworth realized their Wix website...