Google Moves PLAs to the top of the SERP
Did you notice any changes in the Google search engine results pages (SERP) today? They involve where Product Listing Ads (PLAs) appear on the SERP and also an "Ads" identifier.
Google has been busy updating its SERP, with an emphasis on PLA placement and a way to better identify paid content from a natural listing.
Here's a breakdown of the most recent changes:
•             PLA's on relevant queries will be moving from below positions 1-3 to above on desktop. Top-placed PLAs have already launched for mobile and tablet. The desktop launch is the final phase and is currently ongoing.
•            A yellow "Ads" tag now accompanies paid content, making it much easier to identify a paid link from a natural listing.
Here is an example of the new PLA placement at the top of the SERP: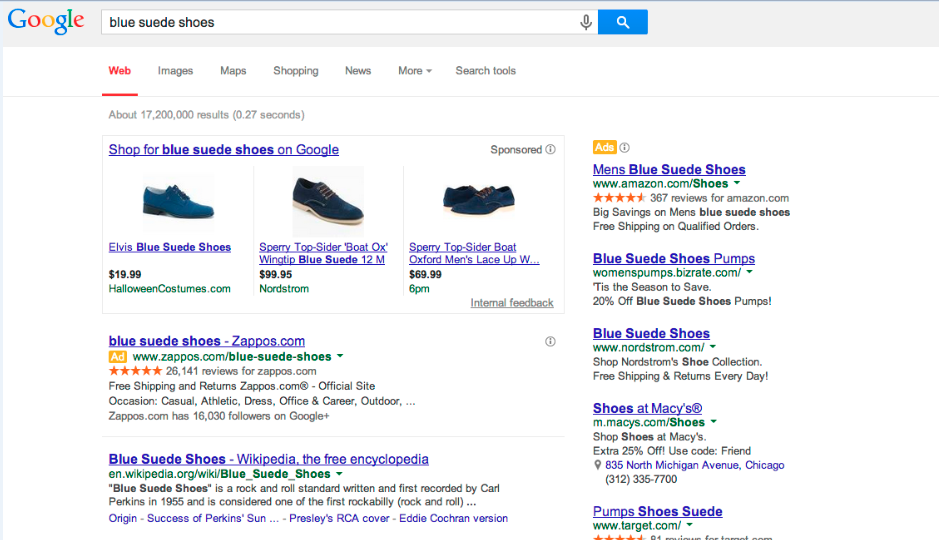 These changes don't surprise us–Google is always performing tests to enhance the look and feel of the SERP and to increase user engagements (i.e. impressions and clicks). But to what effect?
Based on experiments, this should increase click-through-rates (CTR) for both PLA's and text ads and advertisers should expect an increase in traffic within 10% of current levels. The increase in CTR and traffic is ideal for those looking to generate the most visits from their shopping campaigns, but some argue that these changes may not be in the best interest of the consumer.
What do you think? Let us know in the comments, below.