Google, Yahoo, MSN and MySpace?
When you think of search engines you might think Google, Yahoo and MSN… Ask might even pop up in your head… but the one name I think it's safe to say did not come to mind is MySpace.
MySpace has become the new way to communicate with friends, and strangers, across the US, and even the world. According to Nielsen/NetRatings, in March MySpace generated more page views than Google, at 19.4 billion over Google's 13.7 billion. Many people I know have even started using MySpace in replace of e-mail and instant messenger.
A recent commentary I read, What if MySpace had a Search Engine?, asked whether or not you feel that MySpace should buy a search engine. I think the logical answer to this question is yes!
With online ad spend expected to grow this year by 24.4% MySpace would be crazy not to want a piece of the pie. With 19.4 billion page views you would think MySpace could, and would, quickly become a powerful player.
I think a MySpace search engine might just give Google a run for its money.
Up Next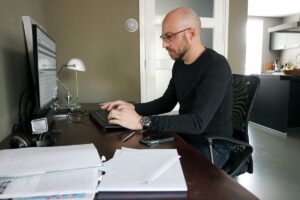 Blogs are an incredible tool for building brand awareness and even driving sales. The best way to get long-term benefits from your business's blog posts is to prioritize SEO and thorough topic planning. Here are the basics and the detailed logistics to know.   The Basics 1. Choose effective topics. Successful content marketing requires creating...