Google's Demographic Bidding – New Features from the Advertising Giant
Two short months after announcing the demographic bidding beta, Google has announced that the feature is now ready for prime time and open to the public at large. Here is how Google explains the new feature:
What is demographic bidding? It's a feature that helps you target your ads to users of a particular age group (such as ages 18-24), by gender, or to combinations of those groups. You can use demographic bidding whether you are using contextual or placement targeting and with both CPC and CPM bidding. You can refine your reach based on users' gender and age on certain sites in the Google content network such as MySpace and Friendster, whose users provide that information about themselves.
Reading a bit further into the announcement you will find that there are currently only 32 sites that are participating in demographics bidding. While some advertisers might find the feature useful I know that many B2B clients will use it as a tool to exclude traffic rather than target it. Unless your target market includes people that frequent HotorNot.com, RateMyBody.com and Myspace then this feature will be of little use in the short-term.
Have you had any success using the demographic bidding feature? Post your comments here and let us know.
Up Next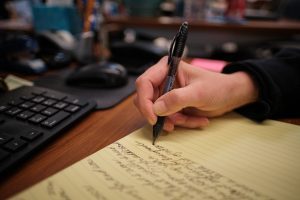 As content creators, we're continuously building content (for our agency and for our clients) to best meet the needs of potential and existing customers. While meeting those needs is important to us, the ultimate goal of content creation is always to drive leads and sales. Gated content is a valuable part of many marketing strategies,...