Hamburglar, Dread Pirate Roberts and Engineering Madman–Friday Content Round Up
It's Friday Y'all! If you've been following our blog you know about our recent series–Friday Content Round Up–the team didn't disappoint today! Writing this blog sure made me laugh (and cringe), so I hope you find some enjoyment in the weird/fun/interesting/crazy pieces of content from this week.
#OGHamburglar
Nicole S. shares that the McDonald's old lovable character the Hamburglar is back!

What's the Hamburglar's next gangster move now that he's been paroled? Submit your idea here and join the conversation at #OGHamburglar.
Hey, don't knock it until you try it
And now for the cringe-worthy piece of content for the week…
What can be made into food, drinks or capsules that moms are choosing to eat after giving birth? Watch this video to find out.
Uh, thanks Shawn….
Befriend Dread Pirate Roberts
Jared enlightens us with the incredible Untold Story of Silk Road, Part 1 and Part 2, which explains how the 29-year-old idealist built a global drug bazaar and became a murderous king pin.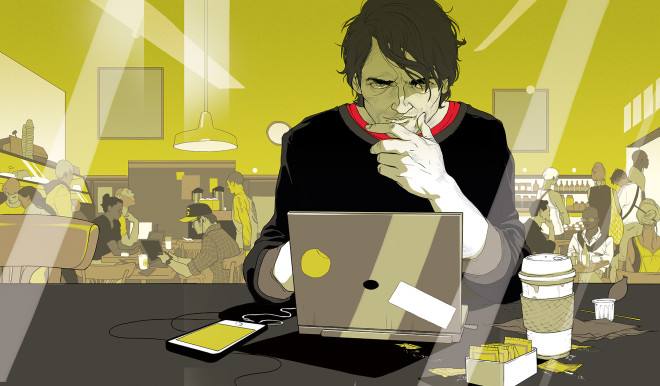 To seal his two identities from one another, Ross realized, would require a kind of ruthless and elaborate secrecy
Physics of pulse-jet engines
Dave (not to be confused with David or Dav'id) sends along some adrenaline with a video of Colin Furze on a Jet–Kart. The engineering madman won't stop until he's put a jet engine on everything. Wear your seat belts because this guy is a maniac!

From Grandma's garage to Hollywood
Rob made sure that the trailer for King Fury made the round up this week. What does social media, a Swedish Grandma and David Hasselhoff have in common? They all helped to bring Kung Fury to life. The short is 30 minutes of over the top 80's cop movie action that involves time travel, dinosaurs, Norse gods, the assassination of Hitler, and a Hasselhoff theme song.

Stay tuned for next week's edition of Friday Content Round Up, I'm sure you won't be disappointed—as they get weirder each week….