Introducing Hanna "Reformed East Coaster" Lee-Kleb
Name:
Hanna Lee-Kleb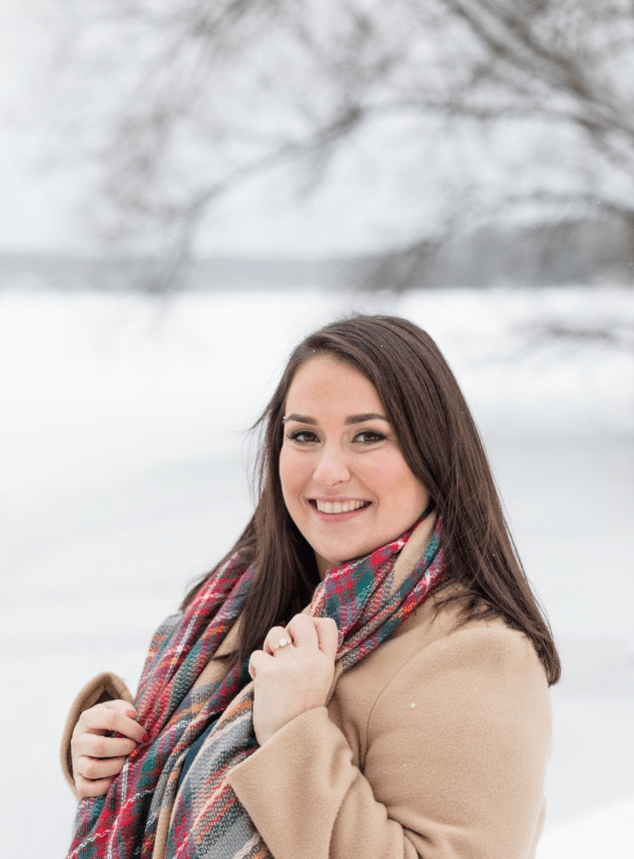 Position:
Account Manager
What's your average day like at Oneupweb?
Checking emails and responding to clients first thing, then catching up on specific projects either over the phone or via Slack. It's off to the races from there!
Tell us about your favorite Oneupweb moment.
When I first started it was the very beginning of the pandemic, and we were on a company-wide video conference call where I was blown away by how much people at OUW genuinely care for one another. Even with everyone far apart, you could feel how much support and compassion there was during a very scary and uncertain time.
What's your favorite blog, and why?
I like to keep up on pop culture, so I read Vulture.com most days. I'm also a new mom, so lately I've been reading TheEveryMom.com pretty religiously, especially late at night. (And Googling, "Why is my baby waking up every hour?")
What makes Traverse City appealing?
Literally everything. I relocated here from NYC, and it's been the most significant upgrade in my family's quality of life in so many ways. From the access to beautiful beaches, hikes and bike trails to the ridiculous winery, brewery and restaurant scene – everything is just better in NoMi.
What do you really do at Oneupweb?
Connect with our clients to really understand their goals and then relay that message back to our team so we can help achieve them! It can feel like a big game of telephone and a puzzle at times, but I love putting the pieces together.
What do you do when you're not at work?
Snuggle my baby and hang with my family. I also used to work in publishing, so I'm always reading a new book – preferably at the beach.
If you were stuck on a desert island, what office tool would you bring, and how would you make your deadline?
I would probably bring the sweet office speaker so that I could zone out and listen to music while slaying my inbox. I always work better with a soundtrack.
Years from now, what will stick out most about 2020?
Oh geez, well, it's been a rough one for the world as a whole, but I think I'll remember it as the year I left the East Coast for good to raise my family in beautiful Traverse City, Michigan. Despite all the uncertainty and unrest, it's been a magical year with my daughter, and a year of change and transformation for me, personally.
It's 5:30pm – what's your cocktail of choice?
You can usually find me sipping on one of three things: an ice-cold dry gin martini with olives, a glass of pinot noir or a bourbon Manhattan on the rocks (but only in fall/winter – whiskey is a very seasonal drink, IMO).
What's the last song you intentionally listened to?
"Summertime Sadness" by Lana Del Rey. People love to hate on her, but she is a favorite of mine. Do not @ me.
What do you carry in your purse?
I don't travel light these days. At the moment: cell phone, two pairs of sunglasses, glasses, wallet, face mask, hand sanitizer, baby wipes, baby sunscreen, AirPods, four different lipsticks, charger, inhaler, car keys and a giant water bottle. (I'm always waiting for someone to ask me to do one of those Vogue-style "What's in her bag?" feature photo shoots, so let me know!)
What's your secret guilty pleasure?
I have such a low opinion of reality television, but I make an exception for Bravo. My biggest shame is how much I enjoy hate-watching "The Real Housewives" and "Summer House."
Favorite book/movie/album/TV show, etc.?
Book: "To Kill a Mockingbird" by Harper Lee and "Station Eleven" by Emily St. John Mandel (I can hardly ever choose just one!)
Movie: "Bridesmaids"
TV Show: "Friends"
Describe yourself in 3 to 5 words.
Extroverted, loyal, curious and organized.
What would you not be caught dead wearing?
A tailored blazer – nothing against people who wear them, I am honestly jealous of women who can pull them off – they just, personally, make me feel boxy – like a refrigerator or a microwave.
What's one of life's simple pleasures?
A glass of wine with friends and family on the beach during magic hour.
The internet is listening: Give us your words to live by:
Never settle! There is always time to grow, change and educate yourself. Build the life that you want. No door is ever closed for good.
Up Next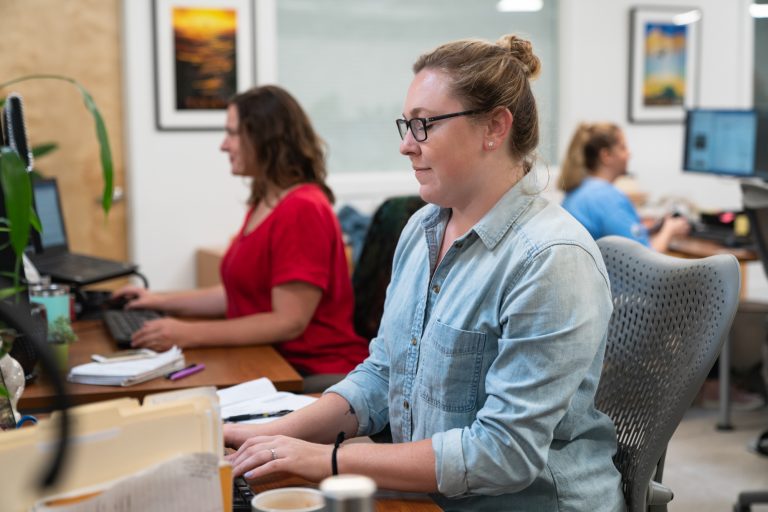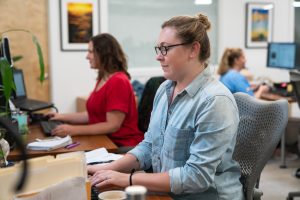 Oneupweb seeks a bright, highly motivated, strategic and experienced Sr. SEO Project Manager to join our growing SEO team. This is a highly visible role that requires you to be resourceful, creative and persistent for the betterment of the clients we serve. The ideal candidate is an expert in Google Analytics and Semrush, as well...