Health Insurance Reform Debate Goes Social
When you want to get a message out to the people nowadays, venturing down the social media avenue is one of your best bets. The Obama administration knows this and is using sites like Facebook and Twitter to get their latest message out with the launch of a new section on WhiteHouse.gov centered on providing facts about the country's current hot-button issue: health insurance reform.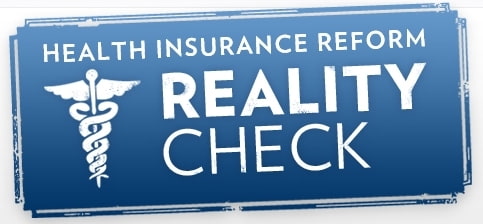 With the way the new section of the site is set up, it's easy to see that its aim is to not just inform, but to get visitors to share the information being provided. Every page features more than obvious buttons to share videos or other information through email, Facebook and Twitter under the heading "Give Others a Healthy Dose of Reality." Seems a bit harsh to me, but hey, it gets the message across, which is exactly what they want to do.
What makes social media such a great tool is that it gives people the chance to reach audiences across the nation and around the world. In this case, it's being used to spark conversations about the potential health insurance reform and get facts about the issue out to the American people. I don't have to tell you how opinionated some people are about anything related to politics, which makes it hard enough get accurate information out there.  By pushing that information out through social media outlets, it allows people to share and hear different perspectives that might normally go unheard.
The same goes for using social media in the business world.  Sites like Facebook and Twitter are incredibly useful tools that allow businesses to reach new audiences, inform those audiences and interact with them. Not to mention it allows customers to interact with each other and discuss your brand.
So in the end, I have to applaud the current administration's use of social media to promote their side of the current health reform issue. No matter what your stance on the issue might be, you have to admit that they're using the right tools to get the message out to as many people as possible in today's digital world
Of course, these new efforts might just cause people to go from arguing with each other for hours on CNN to 140 characters at a time on Twitter, but the real purpose is clear. Get people sharing. Get people talking. And that's exactly what social media can do.