Healthcare consumers and businesses are becoming more and more reliant on the Internet and their social networks. Knowing the fundamentals of lead generation and applying them to your healthcare audience will improve your healthcare marketing efforts.
 The fundamentals of lead generation are generally applicable across industries. It takes:
A compelling offer
Relevant call to action
Effective landing page
Form Fill
The value and peace of mind you receive from hiring an agency to handle your lead generation comes from the strategy and expertise in molding each of the fundamental elements to make them suitable for your particular lead-generation quandary.
Much of our work begins by first understanding your audience. Audiences within healthcare companies can vary a great deal, but here's an excerpt from one of our recent white papers discussing today's healthcare consumer:
Today's Health Care Consumer
The patterns and behaviors of health care consumers vary greatly depending on several factors, including age, past experiences with the health care industry, general health and well-being, the general health and well-being of friends and family, their social network and socioeconomic status.
Consider the following general trends and statistics: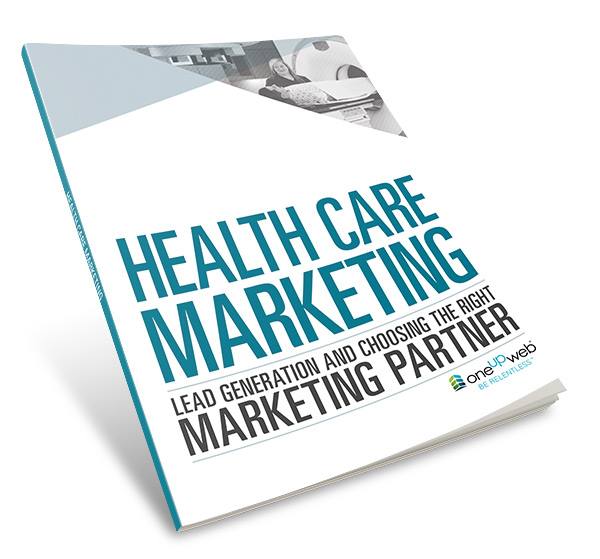 Healthcare Consumers Actively Seek Information
57% of baby boomers searched for health and wellness information according to a 2010 study
72% of e-patients search for medical information before or after a doctor's visit
Prior personal experiences and the hospital's reputation are among the top considerations among boomers, Gen X-ers and millennial health care consumers
Every Consumer Is Impacted by The U.S. Healthcare System
Nearly 80% of consumers report having a primary care provider
75% sought medical care from a doctor in the past 12
Consumers Crave Online Resources
14%reported using social media to learn about prescription medications and to discuss side effects
26% of consumers report being  strongly interested in using a mobile (smartphone/tablet) application to remind them to take medication
Once you know your audience, you can begin tailoring your efforts to meet their specific needs through high-value offers and optimized landing pages and form fills. Our white paper goes on to discuss the individual elements of lead generation and provides some advice for healthcare companies seeking a marketing partner.
We encourage you to download the paper to read more.