Inspire Your Heart with Art Day
Always observed on January 31st, "Inspire Your Heart with Art Day" is set aside as a day to appreciate how art affects your heart. The best forms of art can hold memories, tell stories, and tug at your heartstrings in ways never thought possible, which is why design is so important to marketing.
In celebration of "Inspire Your Heart with Art Day", we asked graphic designer (and Oneupweb's resident art history buff) Jess Gordon to share her six favorite pieces of art with us. Here is what she had to say:
Van Gogh's Starry Night, and the movie, "Loving Vincent"
Van Gogh was my first favorite artists. I love his tragic story and his super close relationship with his younger brother, Theo (my pet rats were named Vincent and Theo). With their often simple scenes but dramatic color and texture, his paintings are something I could look at for hours. I had the opportunity to go to the Van Gogh Museum in Amsterdam, and I hate to admit that I cried a little because I was so happy and overwhelmed to see so much of his work. Starry Night is my favorite of his because of the swirling color and feeling it gives me of being so absolutely small, but peaceful, in a world full of possibilities.
I've also been following the Van Gogh movie for a while now. They painted the whole movie frame by frame in his style! It's unbelievable how much work went into making it. I'm really hoping they bring it to the State Theater in downtown Traverse City.
Gustav Klimt's The Kiss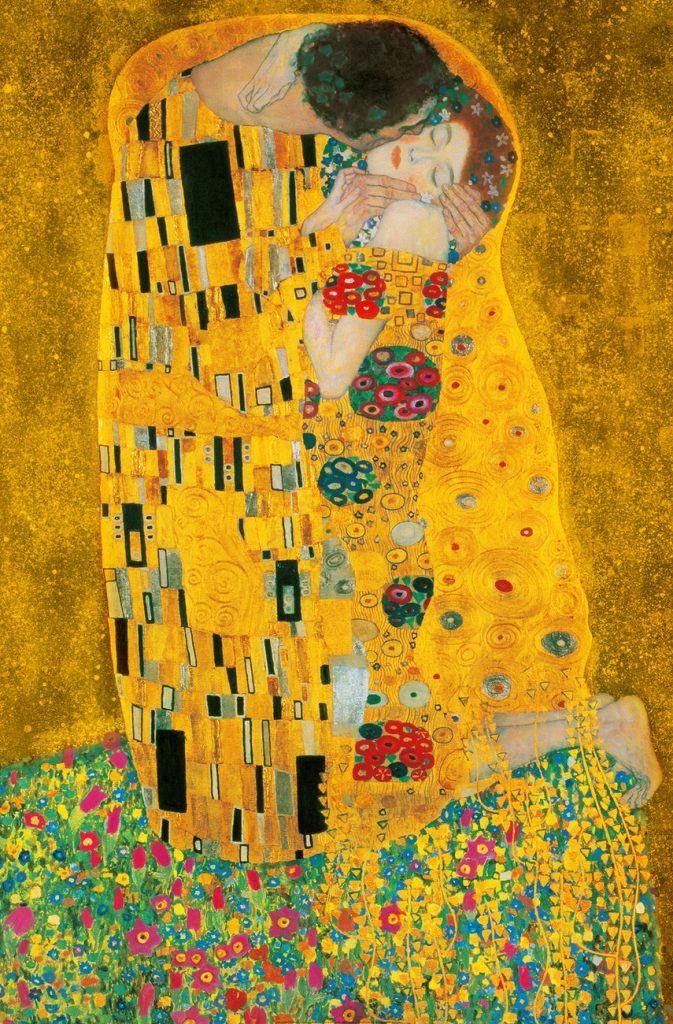 I have a couple prints of Klimt's work hanging at home. It's hard to pick a favorite but I do really like this one, with its bright color and the subjects' warm embrace. I love the pattern details that are a big part of his style, and the mix of flat color and pattern with more realistic portrayals of people.
Auguste Rodin's Eternal Springtime
Rodin's sculptures are all so full of emotion that I feel you can often see the story behind them. He was an interesting fellow. The Thinker is probably his most famous work, but I love this sculpture because of the passion between the two people. I'd love to have a little replica of this someday.
Amanda Evanston's Radish Salad

This was the first piece of art I ever purchased. It's not a print, but an actual painting. I was so excited. I felt like a real grown-up! I'd been following Amanda Evanston's craft blog for a long time, and she slowly morphed into more painting of these beautiful and bright florals. I love this painting so much that rather than hanging it in my living room or somewhere more traditional, I put it on the wall right behind my desk, right beside my computer monitor so I could see it every day!
Favorite Local Artist: Chase Hunt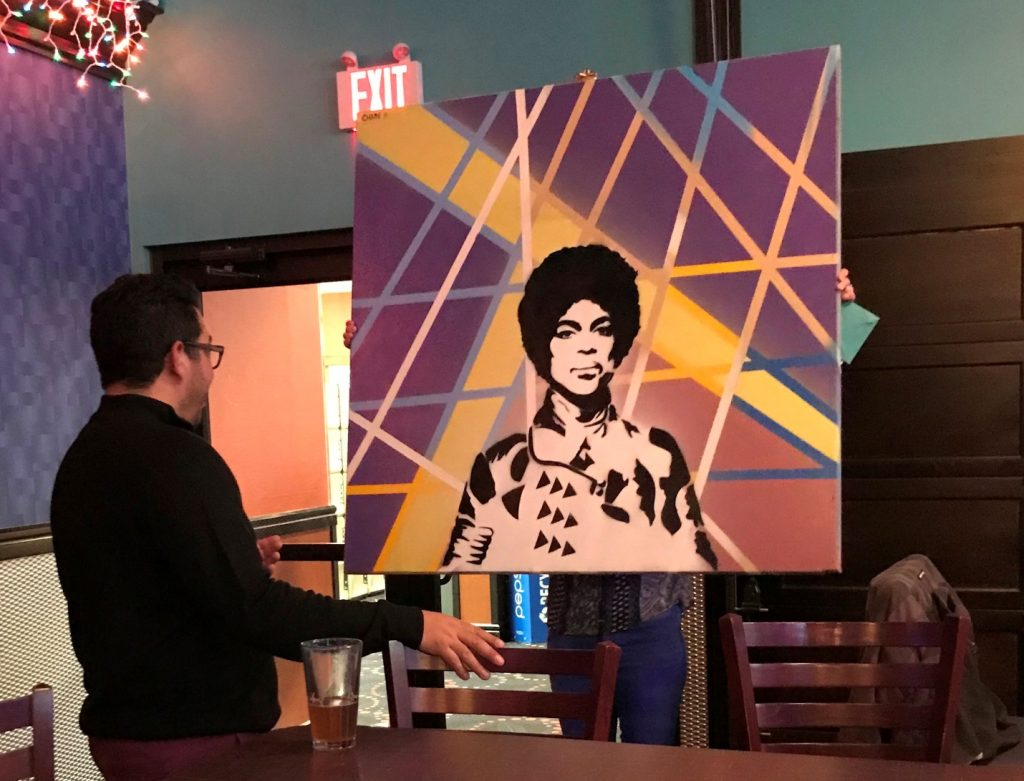 Chase is a local graffiti-style artist who moved to Traverse City at 12 years old from California. Chase started Creative Streetworks, in part to bring art to the outside of businesses in Traverse City. He worked with another local artist to paint the iconic #DowntownTC mural. We love his work around the office so much that we commissioned him for a large painting of Prince that we gave to our CEO for Christmas.
My Home Gallery Wall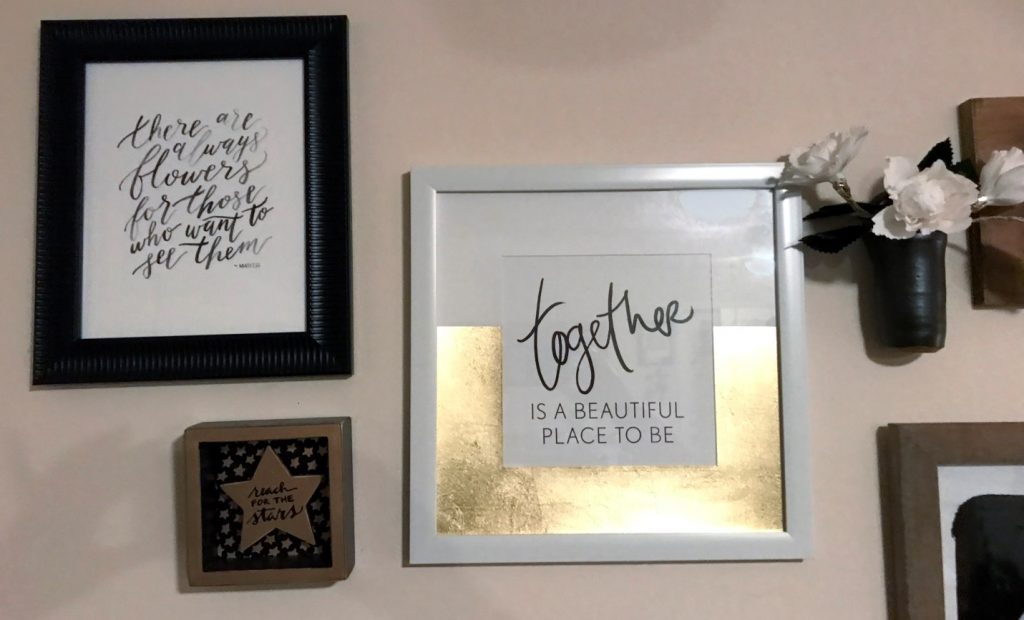 I've been slowly turning a wall in my living room into a gallery. It started off with some prints from Hobby Lobby, but now the local art prints far outweigh what I started with. I really have been enjoying collecting art to add to the wall when we go on vacation or visit small art galleries or shows. My favorite piece so far is a little vase from Traprock Pottery in Copper Harbor. The potter created a glaze with sediment leftover from an old mine, so it has a unique story!
Is your heart feeling inspired yet? If you are in need of some creativity to inspire your next marketing campaign, check out our design capabilities.