Hey Buddy, Got a Dime?
Welcome to another episode of StraightUpSearch the Podcast.
Amy and Anne join Tim in the studio this week to look at how much cash the employees at each search engine have contributed to the three remaining presidential candidates.
The motivation for this week's conversation was Amy's recent blog post, The Politics of Google, Yahoo and Microsoft: Searching for a Winner in the 2008 Presidential Election, which was our most popular blog post last week.
Up Next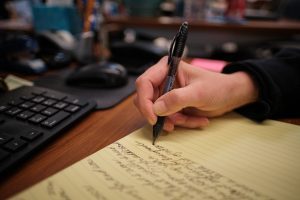 As content creators, we're continuously building content (for our agency and for our clients) to best meet the needs of potential and existing customers. While meeting those needs is important to us, the ultimate goal of content creation is always to drive leads and sales. Gated content is a valuable part of many marketing strategies,...