How Far Should You Take SEO If Site Redesign Plans are in the Works?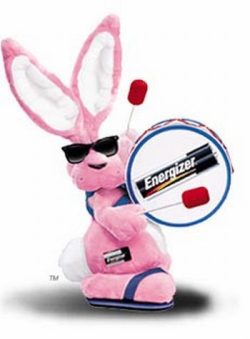 This is something a lot of companies struggle with: "We're planning to redesign our website next year—should we wait until that's complete before we start optimizing it?"
Or maybe whether or not they should continue optimizing it.
The short answer: it depends. But in most cases, the answer is: no, you shouldn't wait to optimize your website, even if you do have redesign plans. This is especially true if such plans are several months out and you don't want to wait until then to start generating more leads and sales.
Are there times where you should absolutely wait? Maybe, in rare cases. Here's one for example. Let's say you have plans to redesign your site in three months. It will be a complete overhaul. The site will have a new look and feel, the back end system will get an upgrade, page URLs will change, all of the content will be updated, there will be new content, certain content will be removed (all of which hasn't yet been determined), and the organization will change dramatically.
If this is the case, then yes, it would probably be a good idea to hold off—at least on some things. Even with all of these changes that will take place, there are still things that you could be doing to help your cause in terms of building organic search engine placement.
Like what, you ask?
Well, the page URLs will be changing, which can cause a temporary loss of trust and relevancy applied to those pages by the search engines. So what? You shouldn't wait to optimize pages that you know will remain on the site after the redesign. Instead, optimize the "bejesus" out of those pages. Then, when things change and the new site goes live, let the search engines know about it.
So all this stuff is going to be changing on site. What about things that should be playing a role in your SEO efforts off site?
Again, URLs are changing—but the domain itself is not. Link building efforts should not be postponed (or held off if you haven't yet started). If you get a link to a page in the interim that has its URL change, ask the webmaster of the site hosting that link to kindly update it. If it doesn't happen right away, worst case, you maintain some value by notifying the engines where they can find that page's closest replacement.
What about social media? We've seen the search engine landscape change dramatically over the past several months, meaning more blended results and more focus on social outlets. Just because your site is going through a redesign doesn't mean you should stop focusing on brand building through social media, which ultimately plays a role in how you position in natural SERPs.
Certainly there are things that need to be taken into consideration, and it's extremely helpful to have a knowledgeable partner to guide you on what you should be doing and when. If your partner that's handling the redesign is experienced in SEO, and I mean really experienced—not just with the basics—that's even better.
The key takeaway here is no matter where you're at with site redesign plans, and no matter what you have planned, it is almost never the case that, right now, there's not something that you could be doing to work toward your objectives as they relate to greater search engine visibility for your brand. Contact Oneupweb if you need some help. It's just what we do.
Just like that annoying bunny – keep going!