How Negative Experiences Can Lead To Positive Outcomes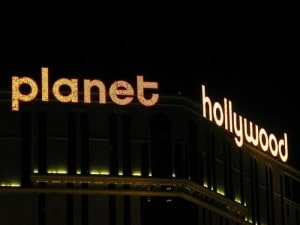 Picture, if you will, a man taking a well-earned vacation to Las Vegas, ready to enjoy a few days away from the hustle and bustle of everyday life.  After carefully planning out his trip, booking travel arrangements and hotel accommodations, slogging through TSA security and several airport terminals, he finally arrives at his destination: Planet Hollywood.  After a full day of enjoying all that the city has to offer, he comes back to his room to sit down and have a nice, relaxing smoke only to discover that there is no ashtray!  After calling down to the front desk to complain about the distinct lack of ash-receptacles in the room, he is told that he is in a non-smoking room and that smoking in there would be a bad idea.  Luckily, there was an unoccupied smoking room available and he was able to switch rooms with little hassle.  But during all of this, there was no apology, no offer to move his bags, no anything other than the room switch.
Irked, our intrepid vacationer set out to let the world know of this grave injustice.  Having signed up as a Facebook fan of Planet Hollywood previously, he logged on and left this comment on their wall:
"Here now. Wow, bad customer service."
He had been wronged, and it would not go unnoticed!  Little did he know how true that was because shortly thereafter, Planet Hollywood dropped off a cart of various fruits, chocolates, cheeses, crackers and wine with a note reading,
"Hope this makes up for the problems. Our sincere apologies, your Planet Hollywood Facebook friends."
With the explosive growth of social media, people are able to communicate their experiences, both good and bad, to a much larger audience quicker than ever before.  Whereas previously, this person may have told one or two people once he got back from his trip that Planet Hollywood messed up his room assignment, he now has the ability to let thousands of potential Planet Hollywood customers know about his negative experience within seconds of it happening.  More importantly, this affords companies the ability to fix problems quickly and efficiently, turning a dissatisfied vacationer into a potential lifelong customer—all for the cost of some cheese and crackers.
Establishing a positive social media presence isn't as simple as setting up a Twitter account or a Facebook page and calling it a day.  It requires daily maintenance, monitoring and attention, all things that Oneupweb can do for you.  Our reputation management specialists will monitor your social media accounts for feedback, both positive and negative, and relay that information to you in near real-time so that you can ensure that your clients and customers have the best experience possible.
And honestly, when the cost of brand loyalty is an occasional fruit basket or bottle of wine, can you really afford not to?
Thanks to Consumerist for the story.