How to "Win" Google's Revamped Local Search Interface
Once again, the face of local search has transformed and Google is leading the charge. Initially released by invitation only, the new Google Maps interface is now open to all users.
The original directory-type list of businesses is completely gone, replaced by an interactive map. Now requiring hands-on interaction from users and having the ability to become more personalized with every search, the new map interface allows users to sort local results by "Top Reviewers," "Your Circles" or "Top Results."  This brings reviews of your business or local franchises to the fore and makes it more important than ever to have an active, robust Google+ business profile.
This new interface follows the trend we've been emphasizing in developing local optimization strategies for our clients. We recommend highlighting customer reviews, encouraging social engagement on Google+ and other networks and ensuring your business information is accurate and up-to-date on all profiles associated with local search, such as social networks and review sites.
Up Next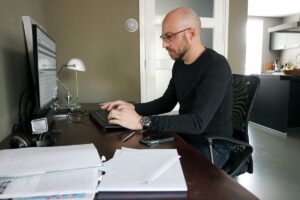 Blogs are an incredible tool for building brand awareness and even driving sales. The best way to get long-term benefits from your business's blog posts is to prioritize SEO and thorough topic planning. Here are the basics and the detailed logistics to know.   The Basics 1. Choose effective topics. Successful content marketing requires creating...