iCrossing Layoffs
Seems as though there are many hurt feelings from ex-icrossing members regarding the layoffs at the search marketing firm. While it's always difficult to second guess decisions made by management, perhaps something different could have been done to smooth things over a bit more with these employees.
Nonetheless, after the punch-in-the-gut feeling dims, it's time to get back on your feet, and set your career path once again. Things happen. For those that did lose their jobs, see it as an opportunity and start knocking on the doors of other SEO / SEM / online marketing firms out there. It may be your chance to be a larger part of something meaningful.
Online marketing is exciting and rewarding. At Oneupweb, we work non-stop at growing our company strategically. No fast ramp up… but slow, steady, solid growth with substance. That's the way we like it – uh huh, uh huh (sorry, KC and the Sunshine Band was in my head). We feel it serves our client's best by maintaining a deep level of expertise within our teams.
Only the management team at iCrossing knows if layoffs will continue. In the meantime, the sun's shining – it's time to go make some hay! Oh, and for those that are interested, Oneupweb has job openings here. And you can see our new Lake Michigan offices.
Up Next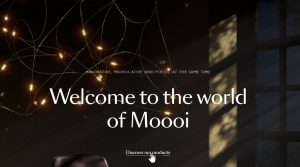 Across the web, animation is a powerful tool that businesses use to create compelling and useful experiences. But adding it to your site and making sure it's effective can be tricky, at best. Let's break it down and discuss the benefits, how we make it happen, and some examples of animation design. Benefits of Web...