iDon't Droid Ad Hits iPhone's Soft Spot
There's no doubt about it. Verizon is coming after Apple. The Droid is hunting the iPhone.
Powered by Google's Android 2.0 operating system, Verizon Wireless is going to great lengths to peak the interest of the iPhone audience, in addition to existing Verizon customers who have been waiting for a serious smart-phone.
Two of the advantages that I see the Droid having over the iPhone is its replaceable battery and its ability to display Adobe Flash content.
The Droid hits stores tomorrow.
If you're looking for a thorough review of how the Droid stacks up against the iPhone, I recommend Greg Kumparak's review on MobileCrunch.
Up Next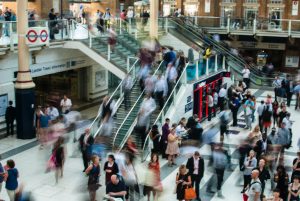 When you've worked in marketing for a couple of decades, you've surfed hundreds of waves of change in digital marketing. Through it all, these have been the top digital marketing FAQs we hear at Oneupweb. Cruise our answers to these marketing questions, and feel free to ask us something directly. Who should I be marketing...