iLingual iPhone App Does the Talking for You
If you're getting ready to travel someplace where the locals speak Arabic, French or German, and you have an iPhone, you may want to pick up one of three Emirates Airlines' iLingual apps.
After you take a photo of your mouth, the app will animate your mouth as it speaks one of 400 phrases in the language you choose.
It looks a bit spooky but it's definitely a useful tool for communicating in a foreign land.
According to Wired, the airline doesn't plan to sell the iPhone app but is using it as a marketing tool.
Here's the iTunes link for the French version of the app.
Up Next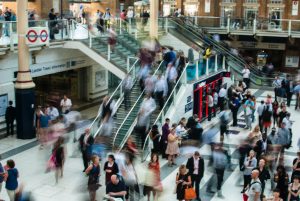 When you've worked in marketing for a couple of decades, you've surfed hundreds of waves of change in digital marketing. Through it all, these have been the top digital marketing FAQs we hear at Oneupweb. Cruise our answers to these marketing questions, and feel free to ask us something directly. Who should I be marketing...