I'm Wearing Wireless Underwear
Mobile music and video options for your cell phone and other hand-held devices have been the latest consumer craze and are still hot right now. 2005 has even been called, "The Year of the music phone." A recent Reuter's article featured in InfoWorld, Wireless to Organize – And Maybe Save Lives, discusses our future and the wireless way of life.
Working together, can cell phones, software, computers and sensors ultimately make our daily chores and overall lives easier?
With wireless networks becoming more forceful and continually taking great strides to miniaturize electronic chips, researchers feel confident the future will bring wireless sensor chips into our world and essentially embedded into our clothing, accessories, automobiles and even medical devices. Why on Earth would we want to wear sensor-embedded clothing? Why would wireless take this direction?
With wireless sensor chips inserted into your nearest and dearest items you can now receive text and voice prompts, from your mobile device of choice. Your underwear will say, "Hey, it's time to do laundry, I'm your last pair." Or when you're strolling the streets of your local shopping district and pass the latest wirelessly linked ad for American Apparel, you'll receive a text message with details on a sale for a matching shirt for the jeans you're wearing along with style options and suggestions from the retailer. With wireless sensor-embedded clothing suppliers can actually manage stock in a real sense, hence saving time and money, not to mention the demographic tracking possibilities.
More importantly, wireless chips could essentially save lives. Embedding sensors into medical devices, such as a heart monitor could automatically send an emergency message to the patient's mobile device and his or her family and friends.
This wireless information is interesting but realistically far off due to the fact that false alarms must be corrected and the sensors 100% functional. And focusing on such complex applications is a little hasty, since there's still a struggle trying to advance the basics of connecting television and computers with wireless rather than cords.
With digital ad segments forecasted to reach $23.5 billion in the next five years, mobile marketing is sure to take off and intertwine in the latest wireless channels. What does this mean for online marketing? Once again, the possibilities are endless. With wireless linking ads you can reach a select, target audience. The latest Solstice Roadster billboard will automatically send message prompts to every Pontiac model passing by. And, I can only imagine a point and click system. You're walking down the street and see a retail shop or restaurant, just point and click and you're hooked up with their website and the latest sales, specials and even customer reviews. I think only time will tell. But it's quite possible 2006 will be called the "The year of the wireless underwear."
Up Next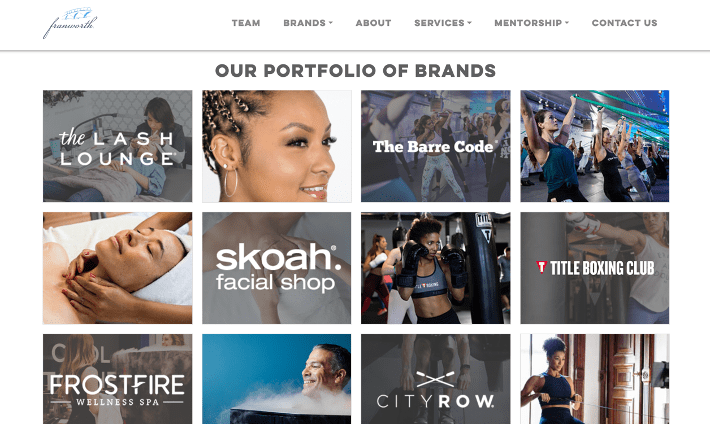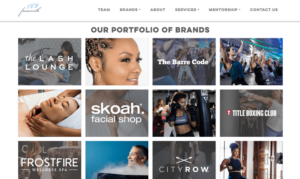 A Budding Franchise Partnership Oneupweb had been working with Franworth indirectly since May 2019 by supporting some of the franchise organization's brands. This website migration project kicked off in late February 2021 and was our first project for the Franworth brand itself. The Problem While growing their portfolio of brands, Franworth realized their Wix website...