Infomercials For Dummies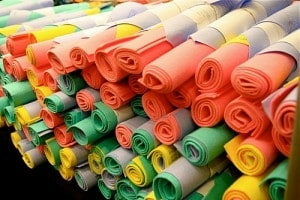 The ShamWow® seems to be a household name. You know, it's that mighty piece of fabric that can soak up a lake (okay, maybe just 12x its weight, but you get the point). We've all heard of it. But why? It looks no different than any other rag.
Except, it's not just any other rag. Ask anyone who has seen the infomercial, the reason we've all heard of it can be attributed to one thing—marketing.
The ShamWow was rated the number one infomercial of all time by CNBC. Truth be told, infomercials are a bit annoying. But that fact aside, they're effective. And here are five reasons why.
1. They tell a story. And often, they give the background of how the product was developed. It's usually the same story. An average person stumbles across a way to improve an average product. Take the Snuggie, for example. Blankets have been around longer than any of us have been alive. So what makes this blanket so unique? It has sleeves.
2. They demonstrate how the product works. They prove it's the best thing ever, and it's something that will make our lives better.
3. They infuse customer testimonials. Infomercials often feature customers telling customers that this product works.
4.They provide a specific offer. Example: "Buy 1 Snuggie™ Blanket with a Free Book Light for $19.95 + $7.95 P&H, and receive a 2nd Snuggie™ Blanket in the same color & a 2nd Book Light for FREE! Just pay an additional $7.95 P&H!" Right to the point.
5. They provide an immediate call to action. And there is always an incentive for customers to buy now. "Call and order in the next sixty seconds, and we'll double your order!" You know the routine.
Any marketer trying to sell a product or service can learn from infomercials—whether it's how to do it right, or wrong. So the next time you're setting up a campaign—take a second to think about those famous infomercials we all know.
Or on second thought, contact Oneupweb and let us do the thinking for you. We're relentless digital marketers—and growing businesses is what we do best.