Inspiring Quotes from Innovative Michiganders
We're not biased or anything but Michiganders are pretty darn intelligent.
We love a good quote to jumpstart a creative and motivated mindset. As a #MichiganProud business, we sought inspiration from some bright Michigan-born business leaders and innovators. Check out our Slideshare below:
Click the Twitter icon to spread the wisdom (and flaunt your Michigan pride!)
So who comes to mind when you think of famous Michigan business innovators? Henry Ford, check. But did you know that Google, Twitter and Nest were all founded by Michigan-born innovators? That's some serious  tech cred. From Craigslist to Microsoft – Michigan represent!
The Great Lakes State has always been a breeding ground for innovation. At Oneupweb, we're always looking for the next really big idea. If your ready to make some waves, let's talk.
We have lots of experience working with Michigan businesses. Check out our whitepaper on overcoming some unique challenges with innovative marketing solutions.
Up Next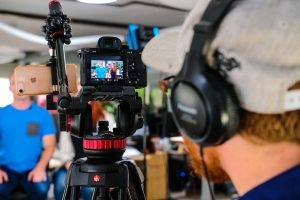 With so many avenues to market your business, determining which will garner the most ROI can be overwhelming. As you're debating where to allocate your marketing spend, do not overlook video marketing. Here are some initial reasons: Video marketing works – plain and simple. Video display ads have been found to earn 480% more clickthroughs...