Internet Explorer 7 – The Inexplicable Ectype
Recently Microsoft released Internet Explorer 7 Beta 2 so that developers could get a taste of the next great web browser.
I could cover features and such, but I'll leave that to the marketing geniuses at Microsoft: http://www.microsoft.com/windows/ie/default.mspx
"We Heard You"? Please. I'll keep this brief: Internet Explorer 7 is terrible.
But why such criticism? Because in true Microsoft style they stole feature-sets from OSS (Open-Source Software) and released them as their own. When the final version of IE7 rolls out, their user base isn't likely to know about Firefox, Mozilla or Opera. They're not going to know about tabbed browsing. They're not going to know about phishing and online security, web standards, CSS, XHTML, RSS…that is, they're not going to know until Microsoft tells them.
The bottom line is this: don't believe a word Microsoft says. Nothing about IE7 is new — except for the glossy coating of design-gelly they put on the user interface. The browser still does not handle CSS/Javascript the way it should, and is going to continue to be a detriment to the standards-movement and web development in general.
Up Next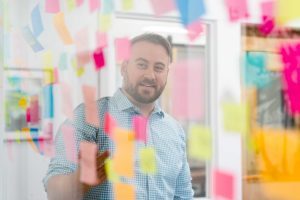 Things are uncertain. We know. Here are eight things you can do today to take control of your marketing and set yourself up for success, no matter what's ahead … Go through your social posts and channels. If there's anything that you've planned or scheduled out that needs a second look or to be shelved,...