An Interview with Oneupweb CEO, Lisa Wehr
What makes Oneupweb a better choice as a digital marketing agency?
Truth is, we're not always the right fit for a business. Today there are tons of choices when it comes to selecting an agency for building brands and promoting products and services. Heck, anyone with a pair of boxers and a basement can open up shop.
Oneupweb best serves mid-sized companies and challenger brands who appreciate an aggressive strategy and a "roll up the sleeves" approach. Our best clients treat us as a partner – not just a vendor – and have a solid commitment to collaboration.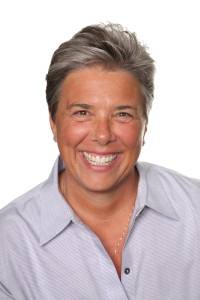 If you didn't run a marketing agency, what would you be doing?
Interesting question. I've done a lot over the years but I really would like to focus on creating art. I enjoy the creative process and interior design so marrying the two is enjoyable.
If you could go back in your 17 year time and do one thing differently, what would it be?
I would have learned more about finances. It certainly would have helped me early on and perhaps even led me to enjoy working with digits. As it is, I've always dealt with numbers/finances as a necessity and I really don't like any of it.
How involved are you in your client projects?
I still really enjoy talking with clients and prospects. At the very least, I like to be involved in the discovery, diagnosis and strategy. I opt out of the day to day account management however, I still have a finger on the pulse of our projects and stay tuned in on performance.
What is the future of digital marketing?
More invasive and personalized. Seems like nothing is private anymore. Your web browsing, social media posts, texting habits etc. all include gatherable data that is deciphering who you are to brands. There are data collection centers that know more about you than your closest friends and family these days. The intent is to tailor marketing to you that's irresistible. Much like the gaming and gambling industries study addiction patterns, so does marketing. You won't even know when you're being sold to and it's already happening.
How would you advise someone who is looking to open their own digital agency?
Don't. But if you must – specialize. Not just in web design, marketing or social media, but focus on becoming an expert within a niche such as marine, career colleges, construction etc. – something very specific.
Rapid Fire
a. Favorite Ice cream – Moomers black cherry
b. Favorite Vacation spot – Key West
c. Cocktail of choice – Lemon drop gin martinis
d. Workout routine – not as frequent as it should be
e. Favorite food – Any kind of potato
f. Favorite TV Show – Deadliest Catch
g. Mac or PC – PC
If you could live anywhere in the world where would it be?
Right where I am.