Jumping on the Olympic Adwagon
It seems that everyone, including the media, advertisers and athletes, are jumping on the Olympic adwagon for the 2008 Olympic Games in Beijing, China. The internet has become a vital information channel for audiences watching the Olympic Games, and the ad world is utilizing the latest high-speed video streaming and social media technologies to capture the attention of the Olympics' global audience.
With a population of 1.3 billion people, China has overtaken the United States as the world's largest internet population. According to an article in China Daily, it is estimated that Chinese internet users are spending about 570 million hours online per day. Within the next decade, China's online advertising market is expected to increase to 85 billion yuan (approximately 12.4 billion U.S. dollars) from its current 9.34 billion yuan (approximately 1.3 billion dollars).
To reach this growing number of Chinese internet users, as well as the rest of the online world, many companies are using the Olympic Games in Beijing as a springboard.
Coca-Cola is pushing the social media aspect with new software that allows people to pass "virtual Olympic torches" through instant messaging. So far, 58 million people have received the virtual torches. Coca-Cola also started a "Design the World a Coke" campaign, which allows users to create a custom Coke bottle design and then tallies the number of bottles created by country. Overall, Coca-Cola is spending an estimated $75 – $90 million in multimedia advertising to further build its brand in China, which is already Coke's fourth largest market. China is expected to surpass the United States as the beverage company's top market.
Another company that is getting involved with the online social aspect of the Olympics is Lenovo. The technology company has created blogs for 100 athletes and has given these athletes laptops and video cameras to chronicle their preparation for the games. Lenovo isn't hosting the blogs on its own site, but is showcasing the blogs. In return, Lenovo only asks that the participating athletes display a "Lenovo Olympic Games Blogger" badge on their blogs.
McDonald's has also expanded on its traditional Olympics advertising with a social strategy. The fast food company is offering an alternate-reality game called The Lost Ring, which is currently boasting more than 2 million players from 100 countries. The Lost Ring game challenges players to solve mysteries surrounding the Olympics.
Sohu.com Inc. is the internet content services sponsor of the Beijing Games and has reportedly paid $20 million for rights to host the Official Website of the Beijing Olympic Games, in addition to use of its logo. As the only website sponsor of the Olympics, Sohu.com plans to send a reporting team of more than 700 journalists to the Olympics.
Meanwhile stateside, NBC Universal has plans to sell $1 billion in commercial air time during the Beijing Olympics. According to Reuters, NBC has already sold more than $900 million in ad time for the upcoming Olympic Games by booking nearly 90% of its inventory three weeks ahead of the opening ceremony.
NBC Universal plans to air a record 3,600 hours of Olympics coverage between August 8 and August 24 across its broadcast, cable TV and online outlets. 2,200 of those hours are expected to be streamed live over the internet via NBCOlympics.com.
To track its Olympics audience across a variety of platforms, NBC is utilizing TAMI (Total Audience Measurement Index), which combines data from Nielsen Media Research, Omniture and Rentrak. With more precise audience measurements, NBC can prove the worth of its cross-platform reach and likely influence commercial sales for the 2012 games.
Whether you plan to watch the live feeds of the Olympic events, tune in for highlights and statistics, or just check out the latest advertisements, the online technologies in place for the 2008 Beijing Olympics are truly a union of people and ideas on a global scale.
Up Next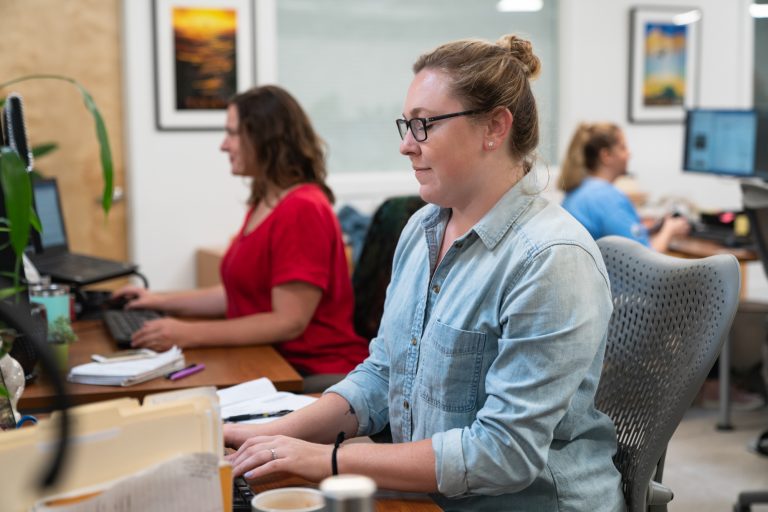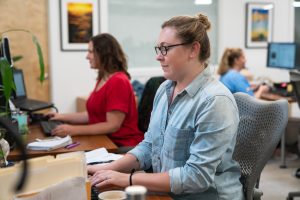 Oneupweb seeks a bright, highly motivated, strategic and experienced Sr. SEO Project Manager to join our growing SEO team. This is a highly visible role that requires you to be resourceful, creative and persistent for the betterment of the clients we serve. The ideal candidate is an expert in Google Analytics and Semrush, as well...