Know Your CMO
Because they'll give you maybe 20-seconds before tuning out – a minute if you're smart and pretty.
Social Media is supposed to be social, riiiiiight? So why aren't online marketers providing real and useful information in an effective manner to those people who will actually be responsible for when, where and how this all-too-important medium is wholeheartedly embraced by business?
The average CMO very likely has 300 unread emails, back-to-back meetings, an aloof creative department, a rioting sales staff, a preternaturally cranky CFO, a brewing HR crises, delinquent performance reviews, a budget in need of slashing, a national sales meeting to plan, oh… and he or she's out of the office all week on fly-by's of a couple of trade shows two time zones away.
Do you honestly think said CMOs read the latest trade rag cover-to-cover? (Well, maybe if their JetBlue flight was delayed at O'Hare.) But you'd be lucky if they opened up an e-newletter and caught the first two headlines. CMOs are CMOs because they glean enough info to remain informed, formulate a reasonable POV, make up the rest and pitch their plan.
Maybe I'm not giving them enough credit as I've never been a real CMO myself – just the schmo, running to-and-fro from below. But my remarkable rhyming repertoire – and hey, alliteration too! – was built during a decade of attention-starved dealings with CMOs in every imaginable business category from Kalamazoo to Calcutta.
So I'm mildly confident in proclaiming that while the average CMO may know what MySpace, YouTube, FaceBook, Digg, Flickr, Wikipedia, Technorati, Photobucket, Del.icio.us, and certainly iTunes – are – they haven't entirely grasped, let alone conceptualized into an actionable framework, what they mean now or in the immediate future to their business.
So why do we – we being online marketing specialists – speak to them – time-deprived, ADD-riddled CMOs – as though they're up-to-date and fully schooled on the latest and greatest web marketing developments cropping up by the minute? They're not. They may sound like they are, but that's why they're CMOs.
So can we toss them a bone already? They really do know they need to be diving head-first into the Search Marketing 2.0 pool. But they just can't – physically, and in some cases morally – read this week's top five white papers on the topic. So if you want to keep referring to the latest research study or 2,000-word article – with no pictures! – when pitching your wares, go for it. But it's not hitting home. So stop pumping up your esoteric ego for your cubicle cohorts and think about the folks you really need to be speaking to and how.
CMOs are going to usher in their business' full, integrated embrace of Web 2.0, social networking and Search Marketing 2.0 business solutions. They'll eventually get there – they always do – but it's the truly prescient online marketer who will deliver the facts and actionable strategies that will enable them to do so now rather than in two years time.
My suggestion on where to begin? Check out Oneupweb's March 22nd webinar in partnership with the AMA titled Search Marketing 2.0: Integrating User-Driven Technology Into Successful Search Marketing Strategies. www.oneupweb.com/webinar
Up Next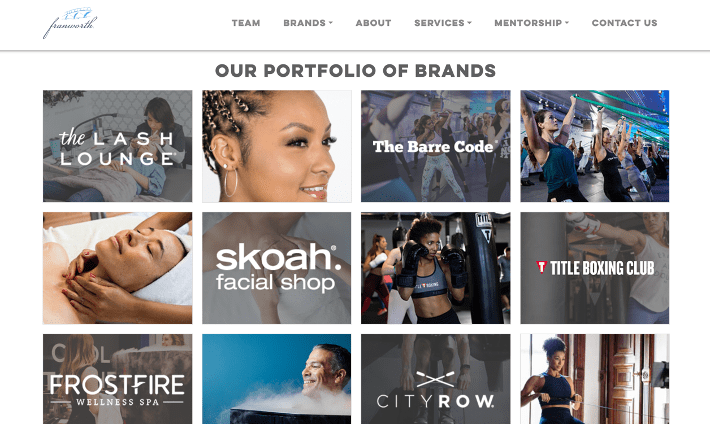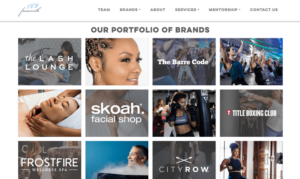 A Budding Franchise Partnership Oneupweb had been working with Franworth indirectly since May 2019 by supporting some of the franchise organization's brands. This website migration project kicked off in late February 2021 and was our first project for the Franworth brand itself. The Problem While growing their portfolio of brands, Franworth realized their Wix website...