Oneupweb : Let customers market your products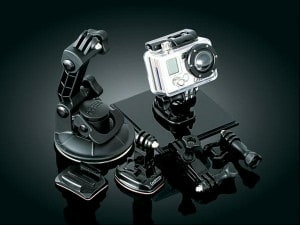 More recently, I've started to see marketing for this cool new high-definition video camera called the GoPro HD Hero. The best part about the marketing would have to be that the company's customers are making the commercials. What's so great about this camera? You mean besides the fact that the unit is water proof and virtually indestructible? Well, while being thrown into rocks, getting submerged into water and slammed into the ground, it manages to also capture 60 fps 1080p high-definition video with its ultra-wide angle lens.
How does it achieve this? The camera boasts a stainless steel construction with a polycarbonate exoskeleton. What's got my attention is that the Camera achieves incredibly high-quality recordings while maintaining an affordable price. Under $300.00! Check out GoProCamera.com for more information!
Marketing can be a challenge for any business, especially small ones. Businesses have to become highly-efficient to succeed in marketing their products, however when the product your selling can market itself, it's safe to say your at an advantage. By directly involving your customers in the marketing of your products, they clarify to any future customers that they are happy with it's performance, especially when they're demonstrating its capabilities for you.