Let's Make A DoubleClick Deal
Tim pulls double duty this week as interviewer and 3rd party voice of reason.
The topic of discussion is Keirsun's (our solo guest and yours truly) blog post from last week that examined Google's recent purchase of DoubleClick and why it presents a conflict of interest to Google and to search engine marketers everywhere.
Enjoy another installment of the StraightUpSearch Podcast and join us again next Friday.
Up Next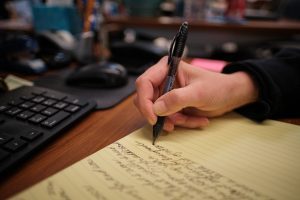 As content creators, we're continuously building content (for our agency and for our clients) to best meet the needs of potential and existing customers. While meeting those needs is important to us, the ultimate goal of content creation is always to drive leads and sales. Gated content is a valuable part of many marketing strategies,...