Leveraging Social Media for Franchise Sales
I am headed to San Antonio in February of 2010 for the IFA Annual Franchise Convention. I am really excited to be part of a panel that will discuss leveraging social media for franchise sales. So I'm calling out to everyone in the franchise and/or social media world to get involved in the discussion with myself and the other panelists—before we even get to the conference.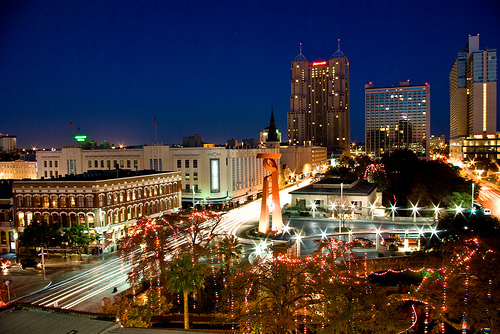 I have setup a hashtag for Twitter, #FranDevSocial, so we can all post our thoughts, ideas, examples, and questions now and in the weeks leading up to the conference. If you are reading this and you use Twitter, please take a moment to join the conversation through the hashtag.
What do you think? Can social media be leveraged for franchise sales? My answer would be yes, it can and it already is being leverage this way.
On the panel with me will be Ryan Cunningham of Javelin Solutions, Chad Cohen of Fish Consulting, David Asarnow of CL!X Portrait Studios, and Sean Fitgerald of Wireless Zone. Each of us will be talking about different aspects of this topic.
Here's what we plan to cover:
Revealing your core beliefs through social media; passing the transparency test.
How to get better leads and save money over traditional marketing channels.
Developing brand relationships using social media.
Social media and B-to-B sales: incongruous or compatible?
Managing your social media in less than an hour a day.
Building a social media campaign: patience, patience, patience.
Please jump into the conversation by commenting on this blog or tweeting with the Twitter hashtag #FranDevSocial. If you do choose to comment on the blog, I will help out by adding your comments to the Twitter conversation.
The panel will be lively and audience participation will be welcome. We'd love to know what you are thinking about this event before we get there.