Lindsay Lohan, Drug Rehab & Google Universal
Everyone in the search engine optimization and marketing world should by now be aware of Google's new Universal search listings. Examples and advice are starting to come through from some of the top SEO/M firms out there.
Oneupweb recently released its own white paper on the topic: Cashing in on Universal Search: Questions Needing to be Asked, Answers You Need to Know. The paper is a great read and offers its own examples of how companies need to react to new Google search results.
I was chatting with a colleague and he pointed out an interesting example of Google's new universal results. He had me search the two word keyword drug rehab. When the results loaded it was immediately obvious that something was odd about these listings. The top natural listing was taken from Google News and it also had an image next to it. The image was a picture of actor/singer/socialite Lindsay Lohan and the photo was credited to MTV.com.
My initial reaction was that Google has trivialized a topic that gives both pain and potentially hope to many families that have watched a loved one succumb to drug addiction, by pandering to pop culture pseudo news. Drug rehab looks almost fashionable when you put Lindsay's face on it. These are my opinions of course, and perhaps I need to look at the bright side. Maybe a Lindsay Lohan fan who is battling drug addiction will take steps to improve their own situation when they see Lindsay working on her problems.
Either way, I think the example illustrates some of the surprising things we are seeing with Google Universal. I encourage website owners and marketers to take the time to search for their important keywords to see if Google's new SERPs imply a need to take action. Many of you may find your own Lindsay Lohans, good or bad.
Up Next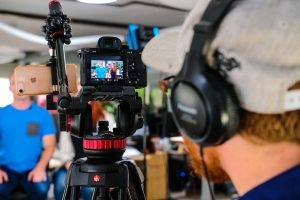 With so many avenues to market your business, determining which will garner the most ROI can be overwhelming. As you're debating where to allocate your marketing spend, do not overlook video marketing. Here are some initial reasons: Video marketing works – plain and simple. Video display ads have been found to earn 480% more clickthroughs...