LinkedIn and Twitter Come Together in Perfect Harmony

Chocolate and peanut butter is the perfect combination according to Twitter co-founder Biz Stone. He recently compared this beloved combo to the likeness of the recent Twitter partnership with LinkedIn.
Yesterday, LinkedIn announced on its blog that Twitter users can now link their accounts to their LinkedIn profiles so when you tweet, it updates your LinkedIn status, and vice versa.
Biz Stone said, "The business use case of Twitter is turning out to be very important."
I agree.
This partnership will allow for Twitter/LinkedIn users to cast a wider net when posing business related questions to their connections and followers like 'Does anyone have a good recommendation for a digital marketing company?'
According to the LinkedIn blog, the feature will roll out over the next few days so you may not see the option for either profile just yet.
I'm looking forward to this new feature (as soon as it's available to me…ahem!) as before I never used the status update option much on LinkedIn, but now that it's connected to Twitter, it'll be easier for me to let my connections know what's happening.
Were you able to connect your LinkedIn profile to your Twitter account? What do you think?
Up Next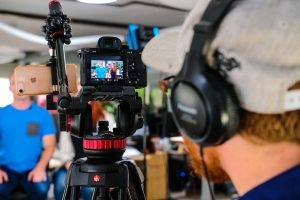 With so many avenues to market your business, determining which will garner the most ROI can be overwhelming. As you're debating where to allocate your marketing spend, do not overlook video marketing. Here are some initial reasons: Video marketing works – plain and simple. Video display ads have been found to earn 480% more clickthroughs...