Live Search Gets Gussied Up
Microsoft's Live Search engine is sporting a new look today.
According to the Live Search Blog, features of the new layout include:
Search box near results
Room to breathe on the page
Crisp, clean type
Intuitive video search
Health results integrated from many sources
In my opinion, the design definitely has more of the Windows Vista flowing feel to it. I particularly like the hover-over preview function on the video search results. Also, I appreciate the footer link to the Webmaster Center of Live Search.
According to the Live Search Blog, the new design is the product of Microsoft's "growing team of designers, researchers, and developers" who "think of design as being a critical part of a search product".
Up Next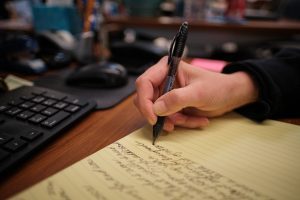 As content creators, we're continuously building content (for our agency and for our clients) to best meet the needs of potential and existing customers. While meeting those needs is important to us, the ultimate goal of content creation is always to drive leads and sales. Gated content is a valuable part of many marketing strategies,...