(Loud) New Music Tuesday by Daniel Hanson
THESE SONGS SHOULD BE PLAYED LOUD (PREFERABLY IN ANALOG)
When I listen to music, I like to listen loud.  Probably too loud.  And to my ears, nothing sounds better than vinyl.  Especially when it's played on a decent stereo.  And I'm not talking about a Jambox or Sonos, but a true hi-fi system with a turntable, preamp, power amp, and a set of loudspeakers.  Now this isn't to say I have a problem with digital or wireless audio, in fact, quite the opposite.  In 2001, My parents thought I was crazy when I told them I wanted to buy this thing called an iPod.  They couldn't fathom the idea of shelling out $400 for a glorified walk-man.  Of course that notion went out the door once they understood what it meant.
Having you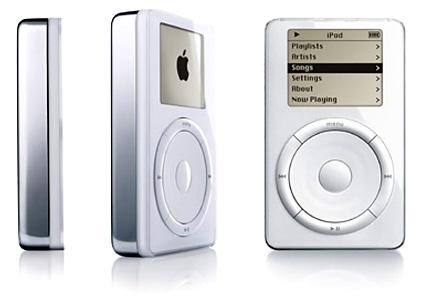 r entire music collection at your fingertips, and being able to access it at any time is an amazing thing.  Truly.
I'll be the first to acknowledge my appreciation for modern luxuries like Spotify or Airplay, but I also find these things can be distracting.  And they can cause me to forget, or lose appreciation for the simple things – like listening to an album, in its entirety, from start to finish.  The way it was meant to be listened to.
I consider myself lucky to have experienced a time when one would have go to the store to purchase an album, instead of being able to download it instantly.  In my day it was CD's, for my parents it was records, and for the unfortunate youth of the 80's it was cassettes – but t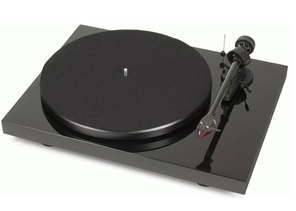 he experience was universal.  You went to the store, usually after weeks of waiting for an album to be released, bought said album, took it home, listened until you couldn't stand it anymore (which usually meant days if not weeks), you studied the album cover, and read the lyrics as you listened…  It was an experience.  It wasn't wireless, it wasn't streamed, it wasn't disrupted by ads.  It was more.
That experience may be less accessible today but it isn't out of reach, and for me, a big part of it is the sound.  When I upgraded to a component system, it changed my life.  For realsies…  While I appreciate the convenience and portability of wireless speakers, they will never compare to a true hi-fi system with a turntable.
I like to consider myself a budget conscious audiophile.  I play my records through an NAD integrated amp, KEF loudspeakers and a Pro-Ject turntable.  When I'm listening to Spotify or streaming wirelessly, I use an Apple TV and a Schiit DAC (digital to analog converter).  A good DAC, like the Schiit Modi (starting at $89) or the Fiio D3 ($28) can bring those digital files to life.  No bull-Schiit.
Regardless of the medium or format, there are some songs that should always be played loud.  Here are a few of my favorites:
"Statesboro Blues", Allman Brothers Band
Live at Fillmore East is the best southern rock album of all time.  Nothing else comes close.  Live at Fillmore introduced me to slide guitar, which led to some of my favorite musical discoveries like Derek Trucks and the Black Crowes.  This live album was recorded over the course of two nights in New York City, and Statesboro Blue was the first song they played.  When the roadie announces "OK, THE ALLMAN BROTHERS BAND", it just brings me to that place.
"Going Down", Freddy King
This speaks for itself.

"Leave My Girl Alone", Stevie Ray Vaughan
I love Stevie Ray Vaughan.  One of my top 3 favorite musicians of all time…  This recording is from Austin City Limits in 1989, right after he got clean from a long battle with drugs and alcohol…  He was in his absolute prime (at least in my opinion), but tragically he died a year later in a helicopter accident.
"Down in the Flood", Derek Trucks Band
This is a Bob Dylan cover and the opening track from one of my favorite albums, Already Free.
"The Weight", Aretha Franklin & Duane Allman
This song combines it all.  You have Aretha Franklin and Duane Allman covering "The Weight", one of the greatest songs of all time, from one of the best bands of all time (The Band).
"The Weight", The Band featuring The Staple Singers (from The Last Waltz)
For those who are not familiar, The Last Waltz is a "Rockumentary" that was filmed by Martin Scorsese in 1976.  It covers one of The Band's last performances, which included a number of guest appearances from artists like Bob Dylan, Eric Clapton, Joni Mitchell, Van Morrison, Neil Young, etc…  Most of you are probably familiar with the song "The Weight", but perhaps not this version.  So for those people, you're welcome.
"Space Captain", Tedeschi Trucks Band w/ Herbie Hancock
Originally a Joe Cocker song (from the album Mad Dogs & Englishman), this is a great tune that gets covered pretty often.  I can't say who does it best, but this is a great version…  Right around 3:35, Herbie and Derek start to get real, and don't be surprised if you wet your pants somewhere around the 4:30, 4:40, 4:55, 5:20, or 5:35 mark.
"Descending", Black Crowes
Despite the lyrics being essentially meaningless, I've always loved this song.  The opening slide guitar, Chris Robinson's voice.  It's just a good tune.