Marketers Making the Most of Mobile Technologies
Looking for insight on how marketers and brands are keeping pace with advancements in mobile technologies?
Look no further than Helge Tennø's Mobile Abilities Map Presentation (embedded below), which highlights a massive number of mobile marketing initiatives from around the globe.
In my opinion, the Mobile Abilities Map is a call to action for companies to begin thinking of the mobile environment not in terms of cell phones, but in terms of an internet that is no longer bound to the PC.
One of my favorite quotes in the presentation comes from Kevin Slavin:
Mobile as a term is just a reference to an eco-system that phones are a part of.
How is your company benefiting from mobile technologies?
Up Next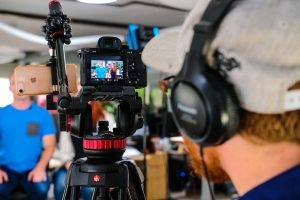 With so many avenues to market your business, determining which will garner the most ROI can be overwhelming. As you're debating where to allocate your marketing spend, do not overlook video marketing. Here are some initial reasons: Video marketing works – plain and simple. Video display ads have been found to earn 480% more clickthroughs...