Is Your Marketing Strategy Really Working? 2 Signs You've Been Fooled.
In the spirit of April Fool's Day, let's explore two ways that you may be fooling yourself (or find yourself being fooled) into believing that the marketing strategy you have in place is working.
I'm generally not one for doom and gloom posts. 6 signs your website sucks. 5 signs you're about to get fired. 23 ways your email strategy is going to burst into flames. I dislike the tone as a general practice. I'm an optimist. But I'm also a realist. And on this, the first day of the second quarter, it's time for a marketing "check up from the neck up".
1.  You're Only Evaluating the Short Term Value of Customers & Conversions
Digital marketing strategies and channels are incredible tools. They can provide a level of tracking and analytics previously unheard of. But, you have to use them with a certain degree of discretion and caution.
Sounds like crazy advice, I know. But consider how incredibly granular you can get in tracking the performance of your marketing initiatives, online and off. You see it, right? The Facebook Insights interface. LinkedIn's advertising reporting. Google AdWords. Google Analytics. Bing. Twitter. YouTube. Hubspot. MailChimp. Salesforce. Affiliate tracking software. Radian 6. Call tracking. Point-of-sales tracking. Disparate reports from all of your ad network and direct to publisher buys.
Each powerful on their own. Each required in order to effectively optimize your efforts and investment within that specific channel. But each one of them in a silo and doing nothing to show or evaluate the relationship and the effect that one initiative has on another.
In short, it's absolute _ _ _ _ _ _ _ chaos.
And, it's chaos that costs brands money. Lots of it.
One of the most immediate ways to evaluate whether or not all of those reports you have collecting in your email and on your desk, and all of those agency partners blowing up your phone to tell you "It's WORKING!" are actually fooling you is to take a step back and ask yourself a simple question: all efforts combined, what are the positive long term effects that these efforts are having on my business.
Can you see whether or not customers are becoming repeat buyers? Is loyalty on the rise? Can you see whether or not your sales process has shortened? Have your off page conversion rates improved (are shoppers more likely to buy, are leads more likely to convert to customers, applicants to students etc.)? Has average order value increased?
What's the real effect of all those efforts and what's the real, long term, meaning of all of those reports? If you can't answer these questions, then you are carelessly optimizing campaigns that may not be making the impact you thought. It wouldn't smell good on Google Nose, that's for sure.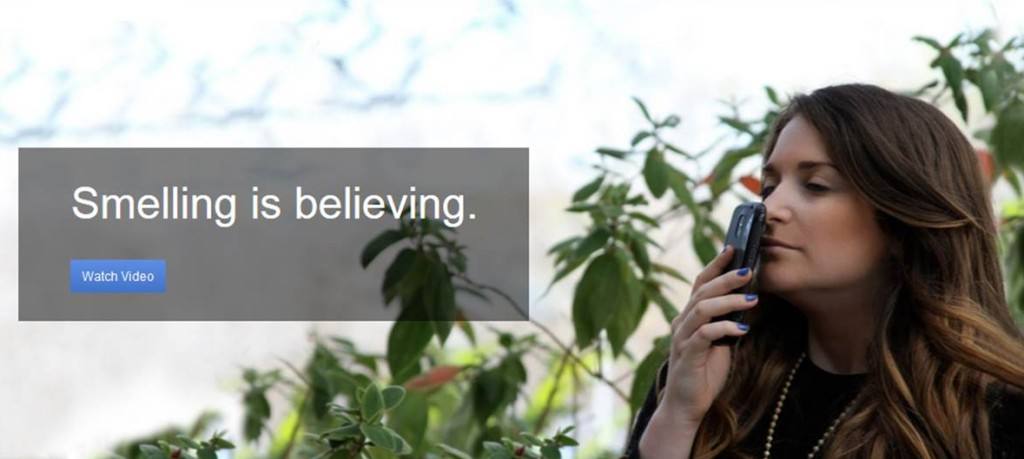 2.  You're Data Rich, Information Poor
You have mountains of reports, 24/7 dashboard access to a plethora of analytics tools. You eat big data for breakfast. You can recite a variety of data points on command, updated, in (almost) real time.
Fast-forward to that weekly, or monthly, or quarterly meeting of your internal stakeholders. You've got someone from finance, someone from operations, someone from marketing, and someone representing the corner office; possibly an entire board.
Your spreadsheets are as sexy as spreadsheets can get. You've got all of the reports. Your deck is perfection. And you start talking. You're talking about conversion rates, cost-per-acquisition, engagement rates, time on site, increased reach, cost-per-click, quality scores. All the positive signs. All the signs that your marketing strategy and the investment that comes with it is working.
And then someone asks the obvious, "what does this really mean for our business", question. And you choke for a minute.
I hope this isn't you. Don't let this be you. I've been there. And the immediate response is always, "well, the reporting isn't actually set up to say exactly what this means, but we can make some strong assumptions that…"
Truth is, most of us do have an issue (for a variety of reasons) with truly being able to close the loop on how well marketing strategies, in aggregate, are performing.
Don't let that defeat you. Make the time, or hire the right person or agency partner, to distill the mountains of data into some actionable insights. Yes, some of them may be educated guesses. But this is marketing after all, it's the intersection of creativity and science, but we aren't manufacturing pharmaceuticals. There is no exact formula in marketing.
Match that beautiful data up with the vast knowledge you have about your target customers and come to that meeting with some insight, damn it.
Enjoy April Fool's Day and the lighthearted pranks that come with it, but make sure that you're starting your second quarter out on the right foot! I would be happy to talk through some of the challenges that you're facing with evaluating your current strategy—feel free to reach out to me directly carly@oneupweb.com or on LinkedIn.